Biography
Floyd Mayweather Children: All You Need To know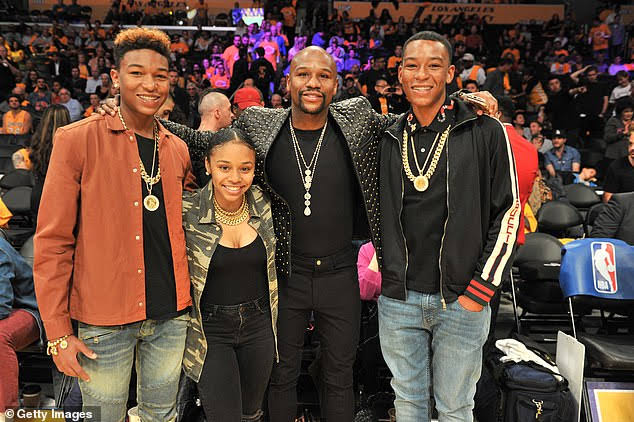 Floyd Mayweather is an American boxing legend and promoter; he is one to be the world's best champions.
Mayweather is a father of four and a billionaire, currently a team owner in the NASCAR cup series.
He is not just a boxing promoter but also an active Instagram star who has about 28.4M followers.
Floyd Mayweather Children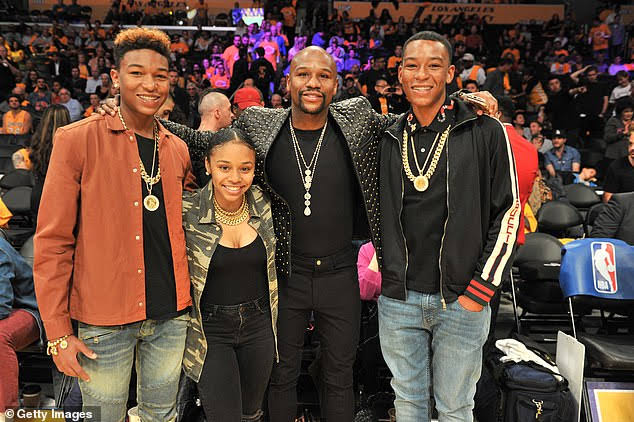 The American star is known to be a father but with no wife, and he has four biological children and an adopted son.
The four children are from different women, and they happen to grow up under the watch of Mayweather.
We will now see all of Floyd Mayweather's Children in this article.
The boxing promoter has a grown-up son by the name of Koran, who is already 21-year-old which he had in one of his lasted relationships.
He had three of his children from the relationship, and they were the kids that shared the same parents aside from Iyanna, who had a different mother from the other.
Iyanna is the second child, and she is 20 years old; she is the only child of Floyd Mayweather, born by a different woman, but she happens to be the most loved.
Iyanna came as a result of his relationship with Melissa Brim, who was a tv presenter, and it seems to be one of the most exciting relationships for the champ.
His third child Zion is 19, while his last son Jirah is 17 also Devion Cromwell is his only adopted child, and Mayweather is doing an excellent job of treating them equally.
Koraun, Zion, and  Jirah are the children of Josie Harris, the former reality personality, and it was the most lasting relationship that drew the attention of fans.
However, all the five kids are currently staying in America, and his oldest son Koraun was said not to be on good terms with the boxer.
The incident came up when Koraun was 11 years old, and reports have it that he called the cops for his father for being too aggressive towards his mom.
And that was the beginning of their issues which made Koraun keeps their distance from his father.
Meanwhile, there are some signs of closeness between the son and father as every one of their differences seems pushed aside.
koraun don't seem to have luck in relationships, and he is currently not having any healthy relationship.
Floyd's relationship with Brim was a short one and also an interesting one which for the both of them was with love and memories.
And Iyanna, who is the product of the relationship, also affirmed cherished by her father and always got surprises on every one of her birthdays.
Floyd Mayweather Biography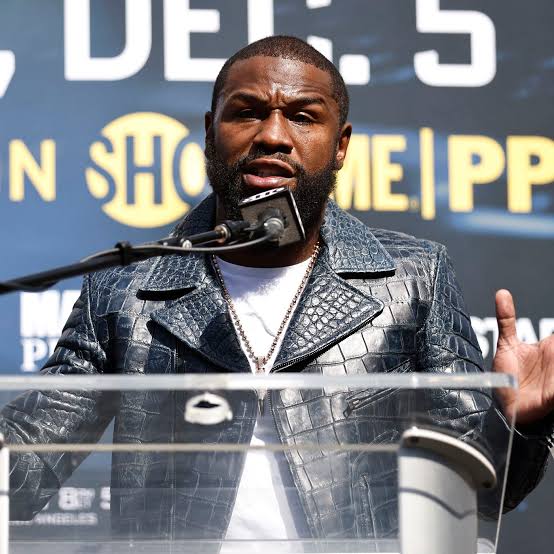 Floyd Joy Mayweather Jr is a retired boxer; he was born on the 24th of February 1977 into the family of Floyd Mayweather Snr and Deborah Sinclair in Grand Rapids, Michigan, United States
Mayweather is about 1.73m in height, and his weight is about 68kg; he is currently doing well for himself in his field.
However, he is currently 45 years old calculating base on his date of birth, and his Zodiac sign is Pisces.
People with these signs are known to be very compassionate and anxious, and he is not an exception as he happens to have these features as well.
Meanwhile, aside from being a father, he is also a grandfather; his nicknames people refer to him as Money, the pretty boy, and also The Best Ever (TBE).
He is also known to be the top highest pay per view in sport generally, and he also happens to have retired with no defeated record.
Pretty Boy has added so many titles to his name based on his winning records, and this has helped him in the growth of his career.
Mayweather is a lovely father to his four cute children and has an adopted son whom he also treated with great love.
He is not known to be officially married to anyone but has involved himself in many relationships that have led to an engagement but never ended in marriage.
The professional champ publicly announced that his wife was his boxing career and women were secondary in his life.
Although he is said to currently be in a relationship with his new lover, who is also an influencer, they seem very attached.
Mayweather Cars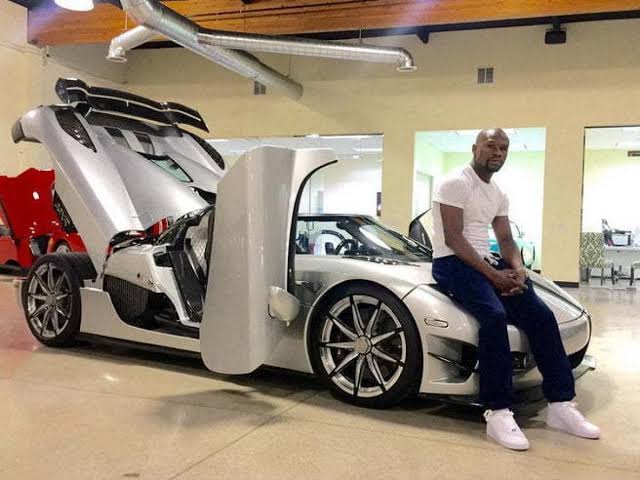 The professional boxer has so many brands of cars and other luxuries added to his name, including houses as well.
Recently he made a post on his Instagram account showing off his garage and the total number of cars he has.
The 45-year-old said he has about 100 cars, and a few that could be in the picture were about 16 cars and 5 Roll Royce, 4 Ferraris, Bentley, Mercedes, G-wagon, and lots more.
Now we understand why he has to nickname himself Money, he is truly a money man, and it is showing all over him.
He also has so many landed properties and some endorsement deals that could fetch him money for a lifetime.
Floyd Mayweather's Net worth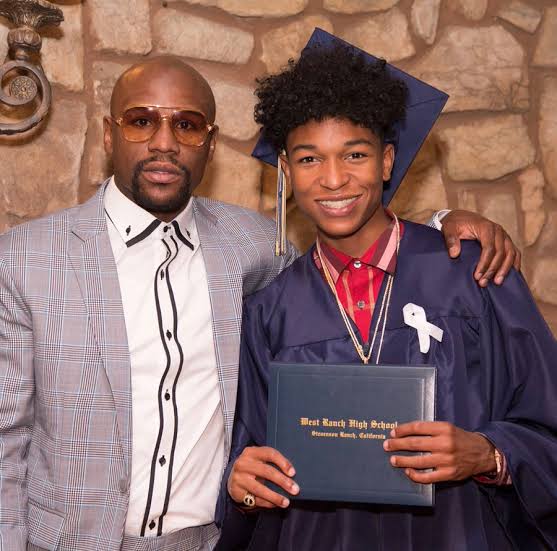 Floyd Mayweather is currently worth over $460 million, making him one of the wealthiest athletes.
He earned most of his wealth through boxing, winning numerous titles during his active time in the ring.
He won so many titles in fights that he was given a lot of money before accepting to compete in the ring.
READ MORE – Gareth Southgate Children Bio Age
One of his famous fights was against MMA fighter Connor MacGregor which was one of the biggest fights which generated so much money.
Floyd Mayweather is currently still into boxing but just as a promoter after hanging his glove a few years back.
He continues to make so much money for himself despite no more fighting as a professional boxer.
He is one sportsman who lives a luxurious lifestyle as he spends a lot on cars and accessories.
Floyd Mayweather has luxuries of cars and jewelry, which sometimes he is so generous by giving out to people in his community.