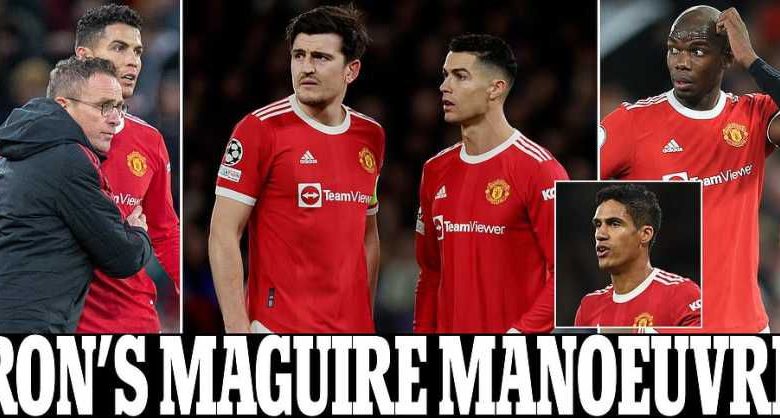 Cristiano Ronaldo once asked for captain Harry Maguire to be dropped from the Manchester United team last season, MySportDab reports. 
All these happened as the Old Trafford dressing room became toxic and results went bad.
Ronaldo's return to Old Trafford has not been perfect as the Red Devils finished in a sixth-place finish.
Now, new details have emerged around Ronaldo's demands for his former manager Ralf Rangnick.
According to The Athletic, Ronaldo and a group of players spoke to Rangnick at Carrington in February.
Raphael Varane and Paul Pogba were part of the group but Ronaldo's said: 'Maguire is part of the problem'.
Some players in the group later apologised to the interim manager, who left the club in the summer.
Rangnick informed the players including Ronaldo that it was 'inappropriate' to talk about Maguire in such a way.
Ronaldo also had an opinion on the team's formation and during a meeting told the manager how he wanted them to play.
The 37-year-old asked to play with Edinson Cavani in attack but Rangnick refused.
The report brings more into the public eye about how bad last season was at Manchester United.
Ronaldo Is now more likely to start at the club this season despite his decision to leave.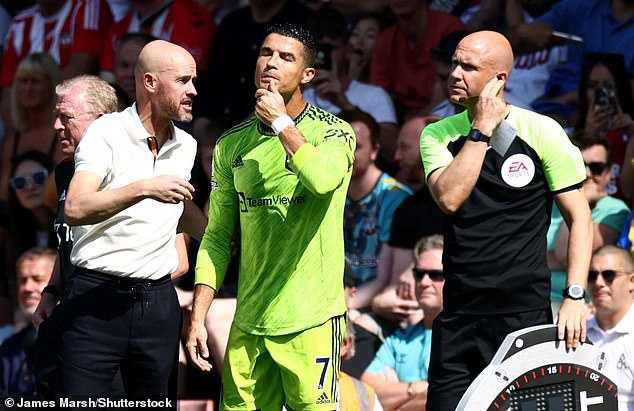 United's best game this season so far came against Liverpool in their 2-1 win at Old Trafford when Ronaldo did not start.
Maguire, who Ronaldo asked to be dropped, has also not started any of United's last two matches.
Erik ten Hag is looking to make things clear in the United squad but Ronaldo's influence could become a big problem.