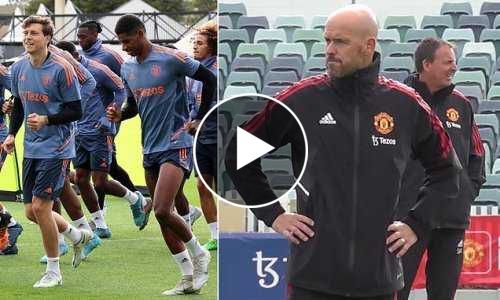 Manchester United Coach Erik ten Hag has yet again showed his dominance for the players during today's training session, MySportDab reports. 
The former Ajax Coach was seen today slamming his United players during an open Pre-season training session today.
Ten Hag has wasted no time in proving his authority at the club.
Now, he has made another example of that by telling the players what he wants from them.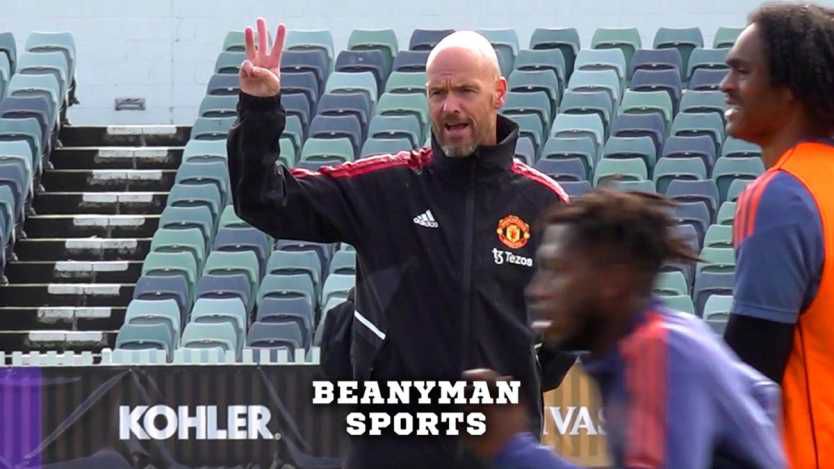 Manchester United have made a good start to Pre-season so far by winning all three matches.
However, Ten Hag is not yet convinced fully and knows there is much work to get Manchester United back at the top in the Premier league.
In today's training session, he was seen shouting at his players to keep the ball on the floor.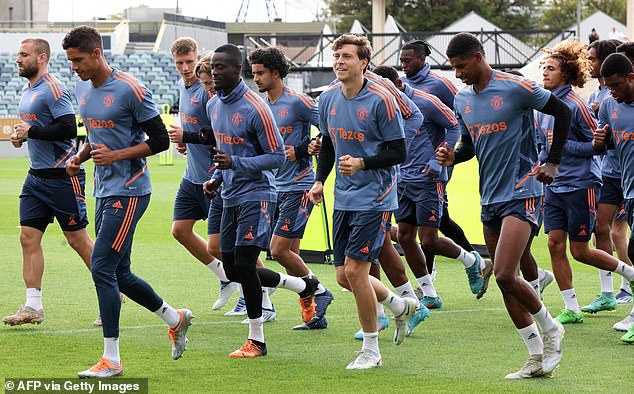 Playing the ball on the floor is a common task for Ten Hag during his days at Ajax.
During today's session, he shouted: 'Keep the ball on the ground! HEY!! I said keep the ball! F***ING absolute rubbish!.'
"F*CKING RUBBISH!!" – Erik ten Hag screams at Zidane Iqbal for not doing the right thing in training.

These Man Utd players are in for a real shock 😂pic.twitter.com/pj07Urd8MV

— UtdFaithfuls (@UtdFaithfuls) July 21, 2022
This comes just days after he slammed his players during the 3-1 win against Crystal Palace in Pre-season.
After finishing sixth last season, most United fans are impressed by Ten Hag's effect so far and how hard he is working to bring in his playing style.
The Dutch coach has also introduced strict rules at Old Trafford for time-keeping, nutrition and alcohol consumption.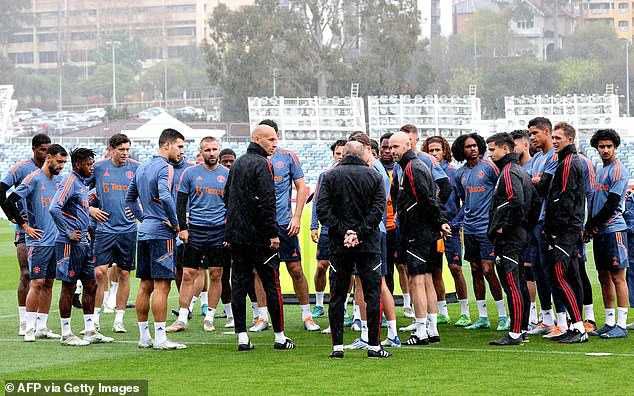 Bruno Fernandes and some of the players have already welcomed the stricter approach for next season.
Manchester United have another friendly match coming up in a few days.
Thousands of fans are expected to be in attended for the next Pre-season game.
Video;
Erik ten Hag:

"Keep the ball on the floor… ZIDANE! HEY! Keep the ball! F***ING RUBBISH!!"

This manager is winning us the lot.pic.twitter.com/E0EpE4O5UO

— Jᴀᴄᴋʏ Hᴇɴᴄʜᴍᴀɴ♦️ (@JackyHenchman) July 21, 2022