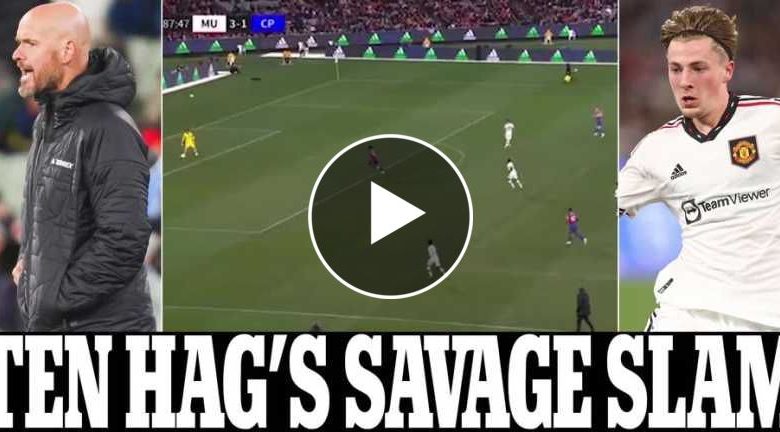 Manchester United Coach Erik ten Hag has now gone viral for slamming his players during the match against Crystal Palace, MySportDab reports. 
Ten Hag can be heard screaming at the players for not playing to his style during the pre-season friendly match today.
Anthony Martial, Marcus Rashford and Jadon Sancho scored for the Red Devils in a morale boosting 3-1 win.
United have now maintained their impressive pre-season record, winning all three matches so far ahead of the new season.
However, Coach Ten Hag was not fully happy with what the performance as a pitchside mic picked up a message to the players on the pitch.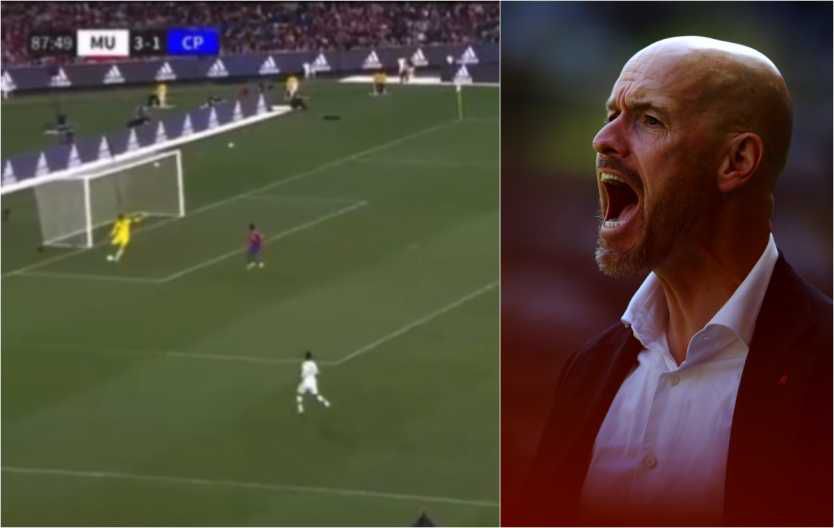 This came after a poor pattern of play that ended with the ball going long from goalkeeper David De Gea.
In the closing stages of the match, the ball was played back to David de Gea who was forced to play a long ball instead of passing to a close by player.
This was because youngster Charlie Savage failed to drop back to provide De Gea with an option from his defensive midfield position.
Ten Hag was furious at that and said: 'What the Fu** were you doing?'
Footage of the video has gone viral on social media, and United fans are unsure if Savage or De Gea should be blamed.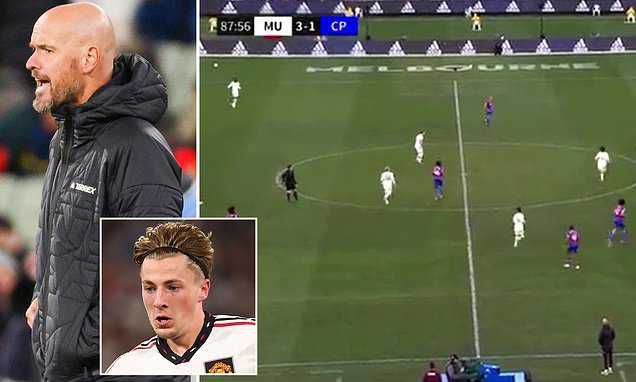 One fan said that the incident showed why Ten Hag wants to sign a defensive midfielder this summer.
He wrote on Twitter: 'That message was to Charlie who failed to take the ball as the CDM and this why we need FDJ.'
Despite a broad agreement with Barcelona, De Jong is refusing to leave the Spanish club for good reasons.
Erik ten Hag screaming "WHAT THE F**K ARE YOU DOING?"

This man won't settle for average. Ruthless!!! #mufcpic.twitter.com/xifRpHOj8W

— UtdFaithfuls (@UtdFaithfuls) July 19, 2022
Despite Ten Hag's frustration there, the match overall was another positive result for fans in a pre-season match with high hopes.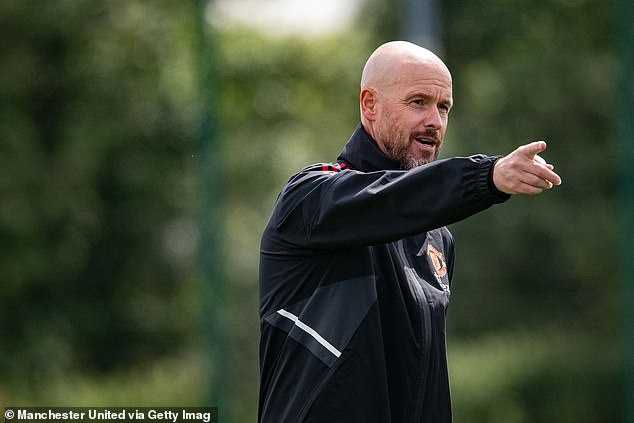 The win today comes after a 4-1 win over Melbourne Victory and a 4-0 win against Liverpool.
There are also now more improved performances from the likes of Anthony Martial and Rashford.
Ten Hag has so far impressed with his authority at Old Trafford, and could now help return Manchester United back to the top.
Video;