Biography
Fabrizio Romano Biography Twitter Net Worth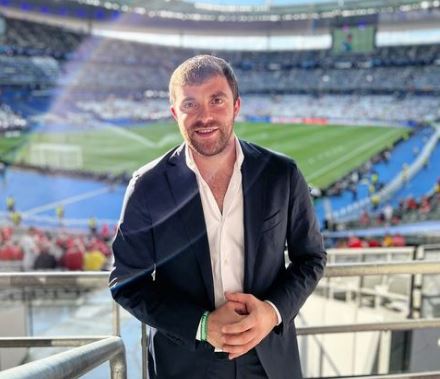 Fabrizio Romano is an Italian football journalist known in the media for his credible transfer news in the sport of football.
Currently, Fabrizio is employed by Sky Sports Italy, enjoys a big social media following across different platforms.
He has a particularly well-known catchphrase, "Here We Go."
Fabrizio Romano Biography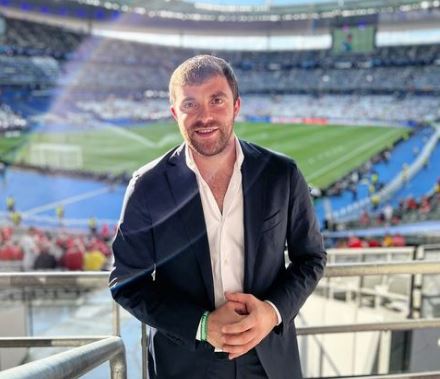 Fabrizio Romano is one of Italy's most popular and respected football journalists.

He is a well-known writer and reporter who covers sports details for the prestigious Sky Sports and The Guardian.
His various social media platforms are extremely well-known for providing the audience with transfer news and talk.
As a sports journalist, he easily connects with his followers on his social media accounts by using his famous trademark quote, "Here we go."
This quote is well anticipated among different football club fans on Twitter when they are expecting their favorite club to make a transfer.
As a result, he is continuously flooded with questions from fans about the latest transfer news and updates regarding their favorite teams.
Football supporters widely regard Fabrizio as the most trustworthy journalist in the world.
One of his most notable qualities is that he will not publish a transfer update unless he is certain that it will occur.
When exactly did Fabrizio come into the world? On February 21st, 1993, He was born into the world.
The famous and respected journalist Fabrizio was born in the famous Italian city of Milan.
He is an Italian citizen with Italian nationality.
Fabrizio Romano has not opened up on any information regarding his family, his early life, and his siblings.
It is now up to him to disclose that information to the public regarding his parents, as he has kept it a private matter.
He did his schooling at the Catholic University of Milan, sometimes referred to as the Università Cattolica del Sacro Cuore.
Professional Career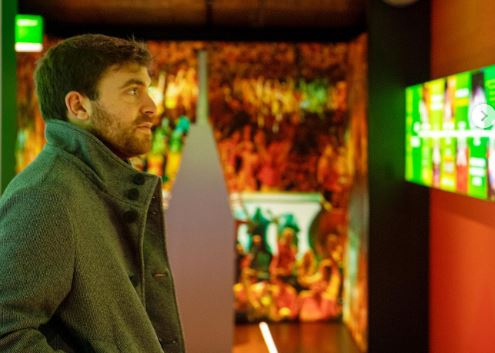 Fabrizio Romano began his career as a journalist at a very young age.
He has since established a reputation in sports journalism, mostly on football transfer rumors.
At the moment, he is lending his expertise to Sky Sports Italy, where the primary focus of his work is providing fans with information regarding player transfers.
Some of the deals that he announced were very high-profile.
Romano has also been affiliated with major sports media firms, such as The Guardian, for which he worked as a correspondent.
Since he has such a deep understanding of the game of soccer, people consider him the most astute journalist because he can effectively explain the message.
READ: Isha Price Biography
Not only does he comprehend and watch football, but he is also aware of which maneuver is the most advantageous for any team in various difficult situations and close calls while the game is in progress.
In addition, Romano contributes columns to Calciomercato, an Italian publication that was the first of its kind to focus exclusively on football transfer news.
As a columnist, he never publishes news about something unless he is optimistic that it will occur.
Fabrizio is well-known for constantly interacting with his followers on the ground and in live shows and responding to their questions about the game with the finest response.
In addition to his journalist work, he is the creator of the SOS Fantcalcio app.
The app is now one of the most downloaded apps in his native country.
The software is designed to supply users with sufficient data to effectively manage their fantasy football teams in the Serie A football League.
Fabrizio Romano Social Media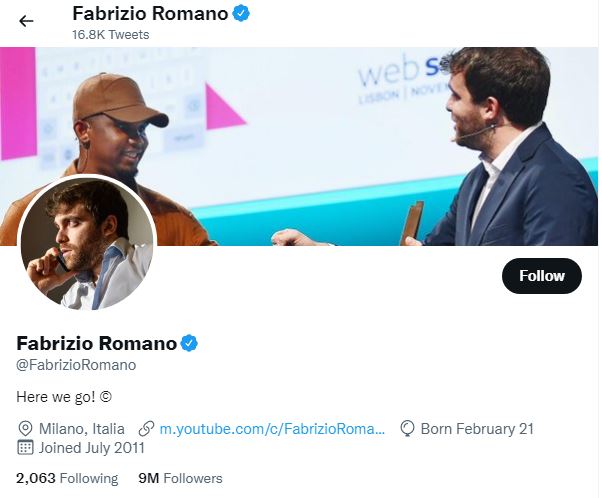 The number of followers that Fabrizio Romano has on Twitter is well over 9 million fans, and he is an extremely active user of the platform.
You may follow him on Twitter at @FabrizioRomano to stay updated with the most recent information regarding player transfers.
Fabrizio Romano is very popular and active across various social media platforms.
On Instagram, where he maintains a connection with his fans and audience by posting regular image updates on transfer news, he has a following of more than 2.4 million people who are subscribed to his account.
On virtually every single one of the social media platforms, Fabrizio has amassed a sizable number of followers.
He is well-liked by his followers, who number in the masses.
Fabrizio Romano Net Worth
He has a net worth of $400,000. Fabrizio is a sports journalist, YouTuber, and reporter.
The amount of money he makes each week and month is unknown.
Fabrizio Romano is one of the most influential and wealthy sports journalists and reporters.