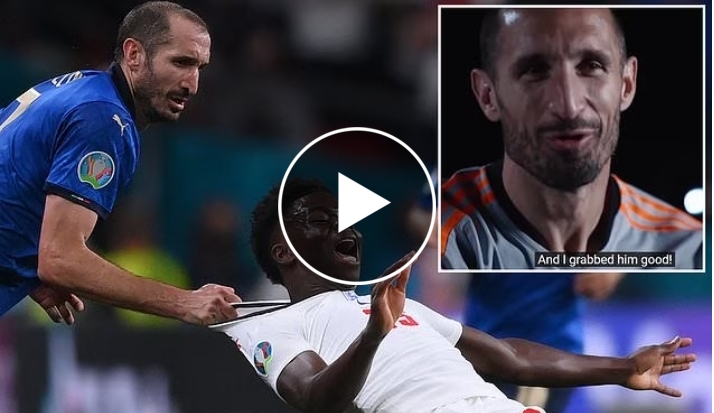 Legendary Italy defender Giorgio Chiellini have made a rather sarcastic recall of his Bukayo Saka shirt grab in the Euro 2020 final, MySportDab reports.
In a video that trended on social media, the Arsenal attacker was trying to make his way pass Chiellini in the Euro 2020 final.
England has made it to the final of the tournament after beating Denmark 2-1 in the semi-finals.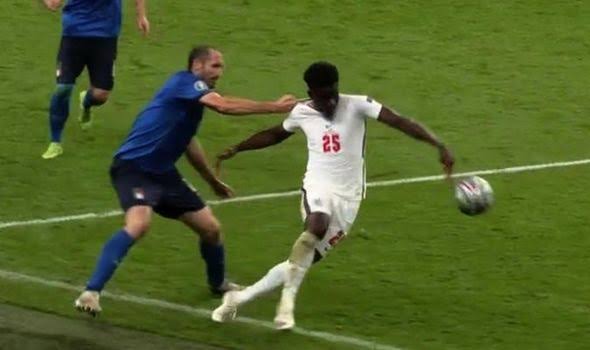 It was a tense Euro final between a more dominant and stronger Italian side with Giorgio Chiellini at the defense.
READ ALSO: FT: Germany 1-1 England, Harry Kane Rescue Point! (VIDEO HIGHLIGHTS)
Bukayo saka was almost making his way past the veteran defender when he was yanked to the ground.
Chielini sarcastically recalling the incident stated that he had no choice at that moment then to grab and yanked Saka down.
He praised himself and was happy that he did not just grab the young striker but he did it well.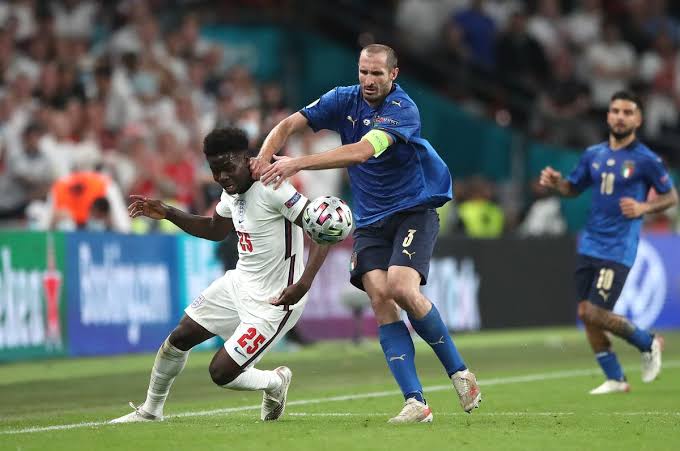 'To grab him, was my intention…and I did that very well'
Chielling laughed an joked about the incident, but it was a shocking and furious incident for English fans who were at the stadium.
Saka had attempted to race into the final third before the incident occurred
The game ended in a 1-1 draw after extra-time and England lost on penalties to the Italians with Saka missing the decisive penalty.
John Terry and Mourinho have both commented on the incident endorsing the funny defensive tactic by Chielini
They both heaped praise on Chielini instead of criticising him. According to them, Chiellini's action was the last resort and have branded him a legend.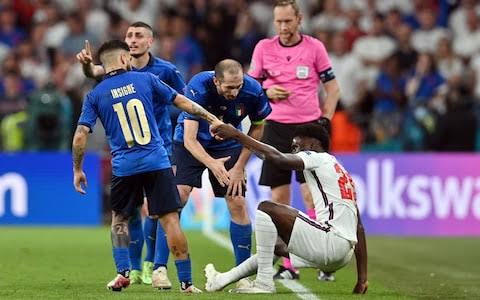 Chielini thought he will be able to shepherd out the ball out of play only for Saka to wriggle around him and almost had his way in the 90th minute of the game.
The incident turned into a viral football meme throughout the tournament.
Watch Scene Below