Biography
Top 10 African Highest Paid Footballers 2022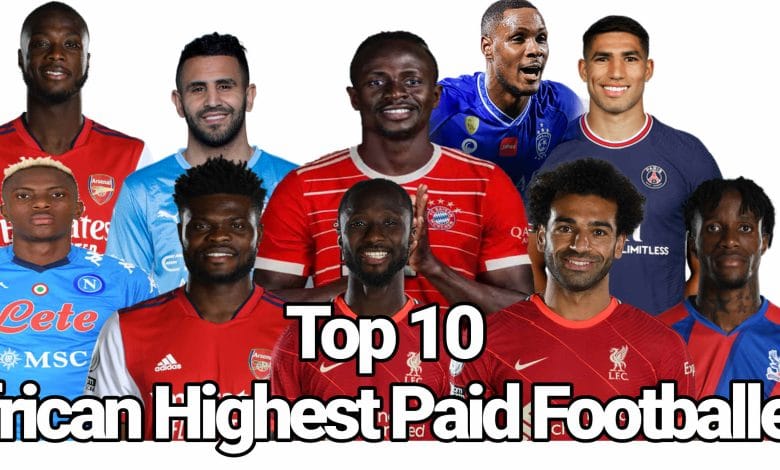 Over the decade, players have developed and now here are the highest paid african footballers in 2022.
The likes of Sadio Mane forcing a move away from Liverpool have seen him change his career from being underpaid.
The same can be said, as many African players, most time, don't get what they fully deserve despite how hard they work for their respective teams.
Although in some cases, we have seen some lower their salaries to make sure they join a bigger team with them, not necessarily after the pay.
With some African players getting so much paid, making them amongst the highest paid footballers, they also live lavishly from their wealth, and others invest in their communities.
Top 10 African Highest Paid Footballers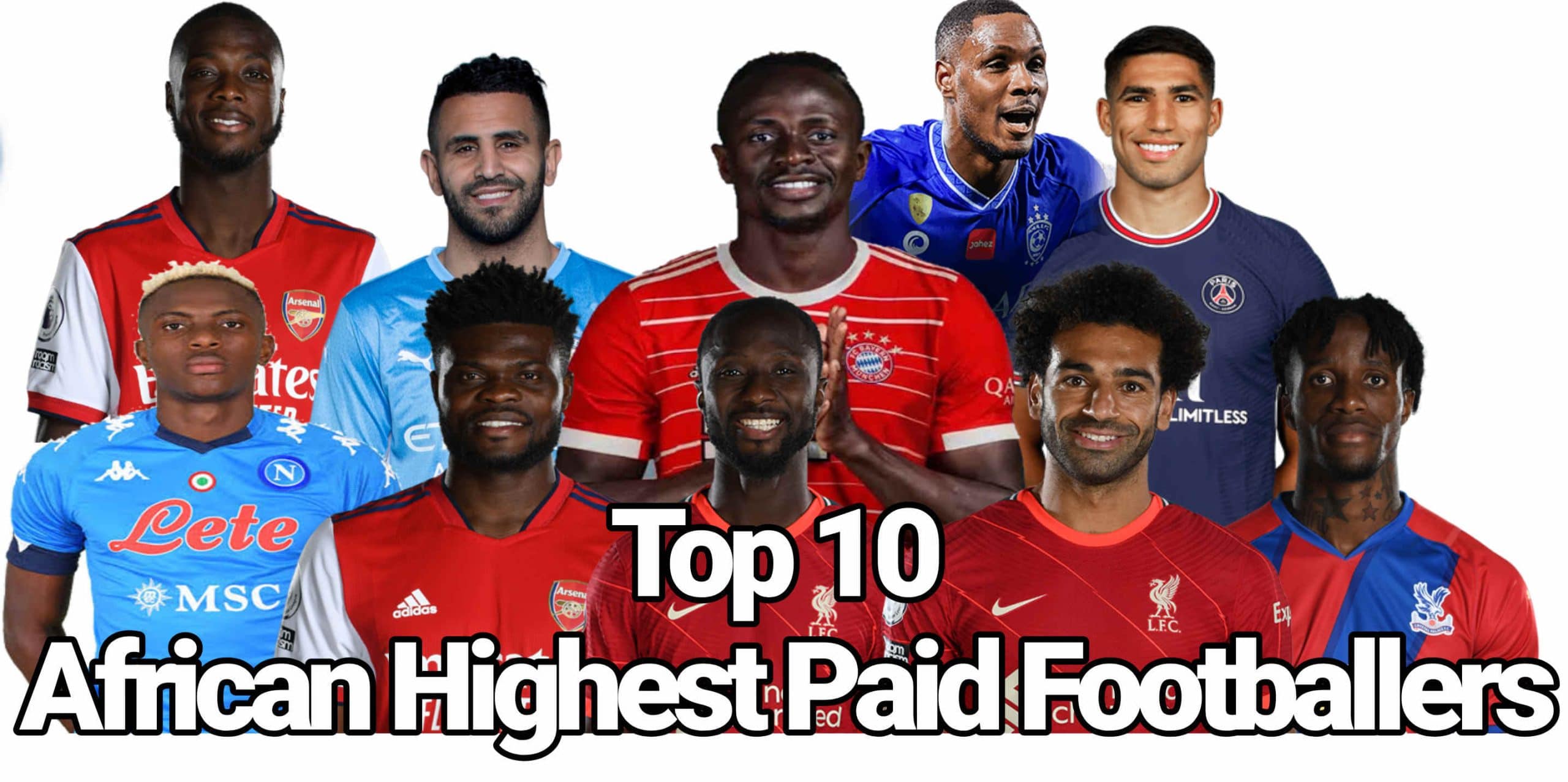 MySportDab has arranged our list based on the recent records top 10 African highest paid footballers as of 2022.
The names listed below are players who have done so much for their respective clubs, irrespective of the money their teams are paying them.
Sadio Mane earned a tremendous raise which puts him from lower on the list to the top, thanks to a new deal with Bayern Munich.
10. Victor Osimhen
Napoli striker Victor Osimhen has, over the years, established and proved doubters wrong despite how he has faced criticism a lot from home and abroad.
In 2020, Italian side Napoli announced the signing of Osimhen from Lille despite offers from clubs like Manchester United and Arsenal to sign the 21-year-old for €50 million.
Joining the Seria A side, he currently is one of their highest paid footballers, with him earning €100,000 weekly.
Victor Osimhen's contribution to his club and country has seen his stock in the market rise to €100 million as Manchester United, Arsenal, and Chelsea want him.
9. Naby Keita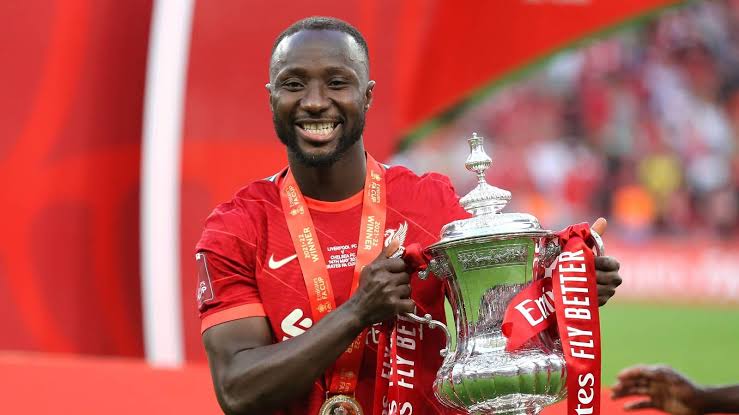 Naby Keita is one of those African players who have been impressive playing for one of the biggest clubs in Europe.
Liverpool has been able to afford weekly wages of €120,000, which they placed him on as one of their average paid players despite their hard work.
Keita is a dedicated individual who spends most of his earnings helping the less privileged as he has often made considerable donations to his community.
There are reports that he might be heading out of Liverpool, which could also hugely impact his earnings next season.
8. Wilfred Zaha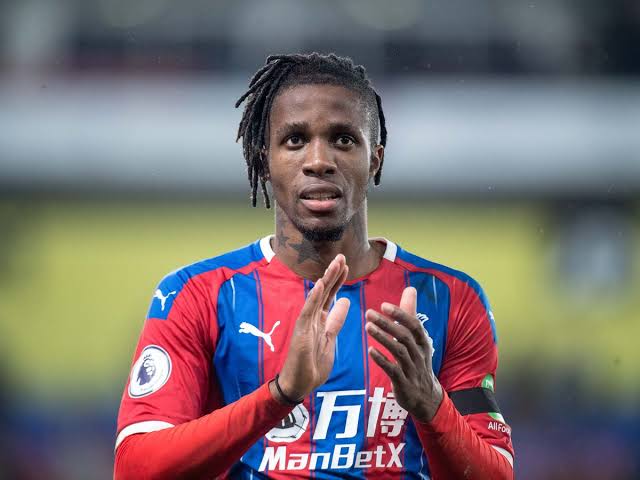 England-born Wilfred Zaha, playing for the Ivory Coast national team, has made his way into the list of highest paid players.
Crystal Palace has Zaha as their highest earner, with €130,000 paid to the African weekly despite playing for a side that barely makes Europe.
He is one of the wealthiest football stars who flaunt a lot on social media with him, spending so much on cars that are all lined up in his garage.
Wilfred Zaha is worth his wages as he has proved to be one of the most skillful players in the Premier League, with his market valued at around €60 million.
7. Nicolas Pepe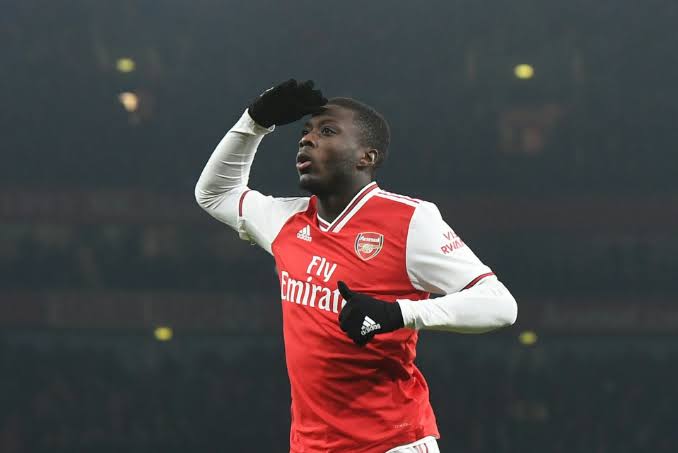 Nicolas Pepe is one of the most expensive players bought by Arsenal football club who paid €72 million in 2019 to Lille.
His wage is €140,000, and to many Arsenal fans, he hasn't justified the payment made for his acquisition, with him turning out to be a flop.
Nicolas Pepe has been unable to carry on his impressive goal-scoring form in the English Premier League despite all the time needed to improve.
There are still possibilities of him dropping off the list of highest paid footballers in Africa if the Gunners can sell him to another club.
6. Achraf Hakimi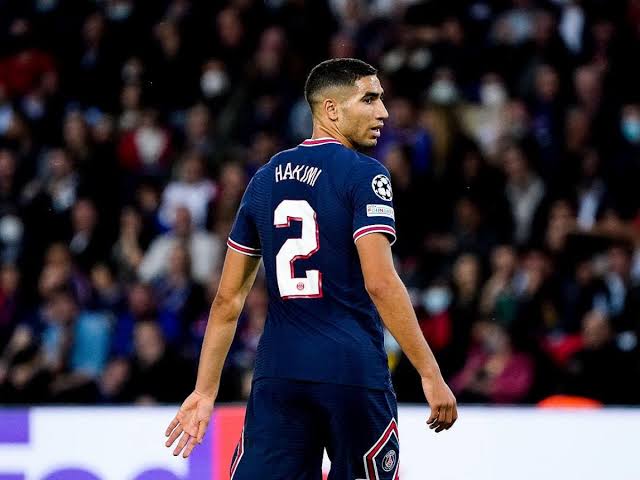 Achraf Hakimi became one of the highest paid footballers in Africa by moving to Paris Saint Germain during the 2021 summer window.
He earns €160,000 weekly with the deal signed with French Champions, who were able to hijack a €70 million move to Chelsea.
The defender has placed his name in Europe as one of the best full-backs in European football since his days with Real Madrid filled with successful loan moves.
Achraf Hakimi is one of the wealthiest people in Africa from not just his earnings in football but endorsement deals he has with famous brands.
5. Odion Jude Ighalo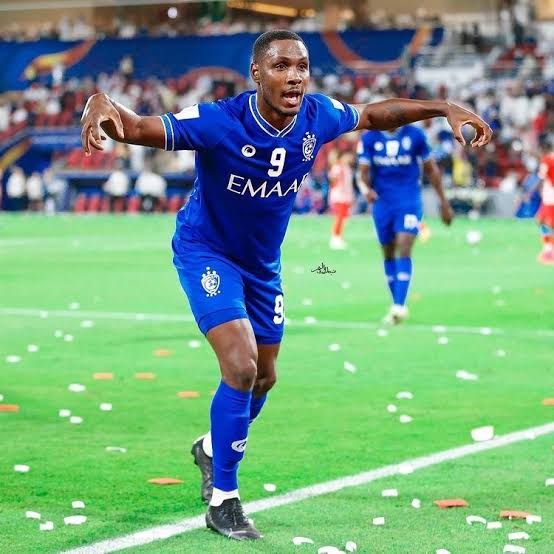 The Nigerian striker Odion Ighalo has been one of the evergreens veterans who has continued to shine for any club he plays.
His stint with Manchester United was one mixed with so much as he cut his €500,000 wages to move from China to England.
Odion Jude Ighalo didn't stay long at Old Trafford before joining Saudi Al-Hilal, earning €170,000.
His wealth isn't just something he enjoys alone; he has a foundation back in Nigeria that has helped many lives.
Ighalo's commitment to making his community a better place has impacted so much that he is known widely throughout Nigeria.
4. Riyad Mahrez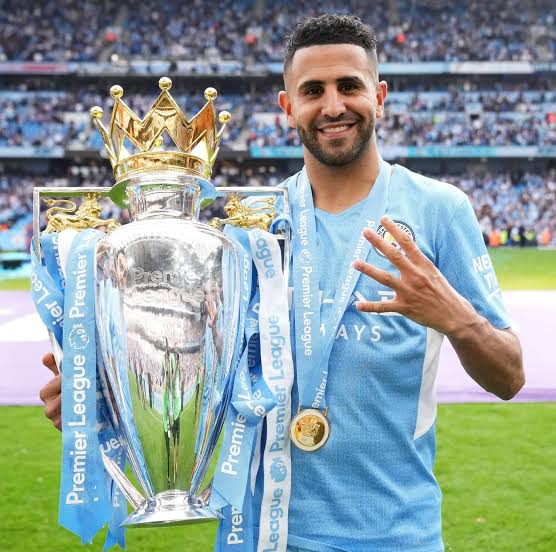 Riyad Mahrez's move to Manchester City is one of the most significant transfers for any African player; the deal saw the EPL champions pay €60 million to Leicester.
The Algerian international currently earns €200,000 playing for his club, which is open to letting him leave elsewhere pending a suitable agreement.
Riyad Mahrez is a fashionista who has, over time, flaunted his expensive wears in clothing and also luxurious cars he owns, including his costly Bentley.
He is never shy about putting everything out to the public, knowing how much he has worked so hard to earn so many for himself as a football player.
3. Mohamed Salah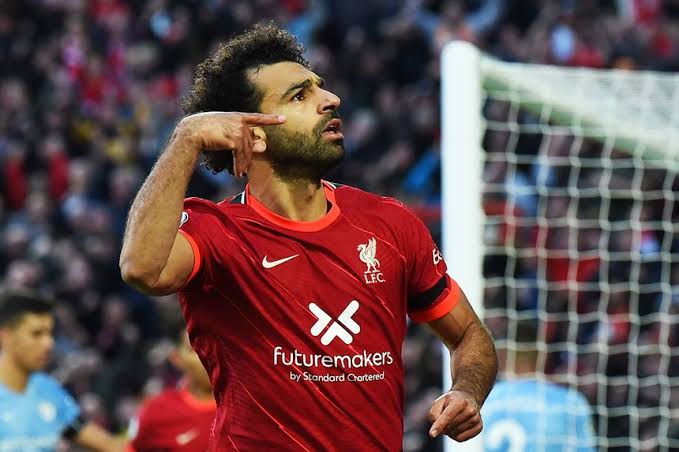 Liverpool and Egypt international Mohamed Salah has been one of the best attackers in the world of football for the last three years.
His wages are yet to improve as he currently earns €220,000, which has been an issue with him knowing how much he contributes to the team.
His wages could look to increase as talks are going on to extend his contract; there are also options of him leaving them, possibly this summer.
As for Mohamed Salah's lifestyle, he isn't the kind who shows off what he has made for himself, but he owns a couple of things just like every other highest paid footballers.
2. Thomas Partey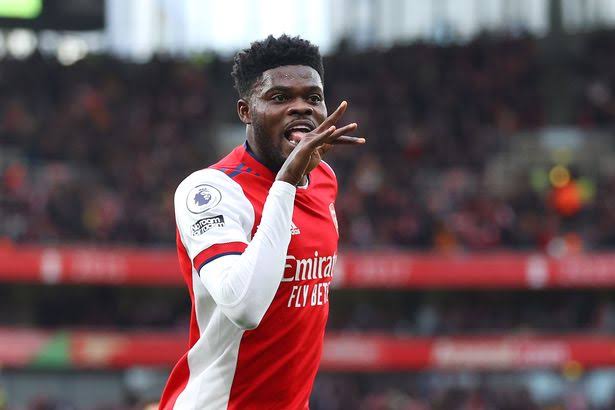 Thomas Partey's move from Atletico Madrid to Arsenal saw him join one of the highest paid footballers for African players as his salary increased to €230,000.
The move to the English Premier League cost the Londoners €45 million, which was met by the Gunners back on the 2020 deadline transfer day.
He currently is one of the most rated midfielders in African football; he is the captain of the Ghana national team, who made it through to the FIFA World Cup. You can use Twenty20 Blast to find the best options.
Thomas Partey has luxurious cars, which he most often shows off on his social media account; he is also the type who has invested so much in his country.
1. Sadio Mane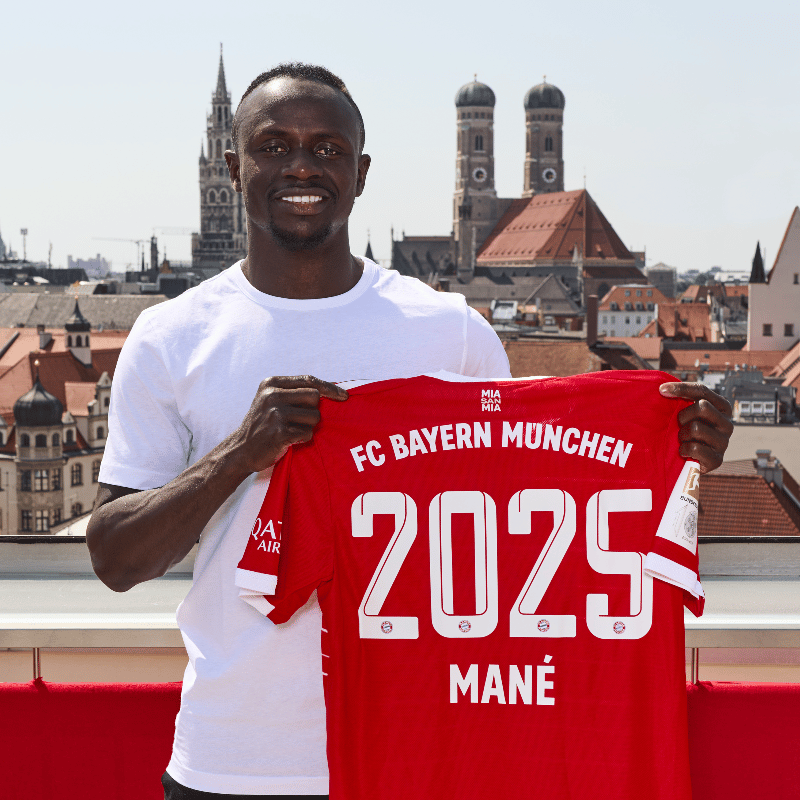 Sadio Mane puts his name on the list of highest paid footballers in Africa after forcing a move to Bayern Munich.
The Senegalese signed a 3-year contract in which he will be earning €250,000 per week for the entire duration of his deal.
His move comes after ending this with Liverpool, where he earned just €100,000 despite being a regular who has remained consistent over the years.
His move to German Bundesliga will have to cost the Bavarians €41 million in the total package, including add-ons.
Sadio Mane is the individual who, despite not earning much with their former club Liverpool, he has invested more in building his community.
Other African players such from the clubs they plaid for currently, but that is as much as we can make a list for the highest paid footballers.