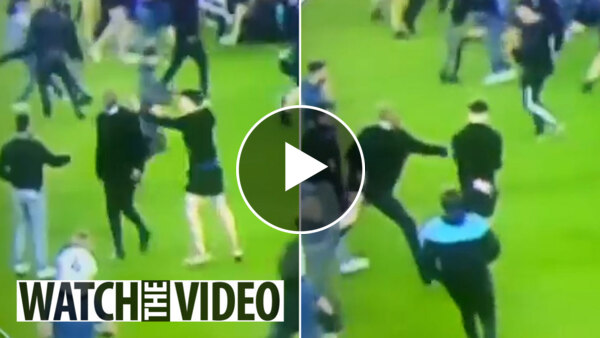 Crystal Palace Coach Patrick Viera has been trending on social media after he was pictured kicking an Everton fan after a dramatic 3-2 defeat at Goodison Park.
Everton was fighting tooth and nail to escape relegation but had fallen 2-0 to the Selhurst Park Club already.
It was a near disaster for the Frank Lampard side, who had not gone on relegation for a long time.
It took moments of drama and quick reprisals from Everton to come from the goals down to equalise and win the game.
READ ALSO: Everton Set Asking PRICE On Richarlison (DETAILS)
The Fans at Goodison Park rushed and jammed into the pitch at an incredible speed jubilating in loud voices.
Patrice Viera, who was unhappy with the match's outcome, was caught up in the middle pitch invasion.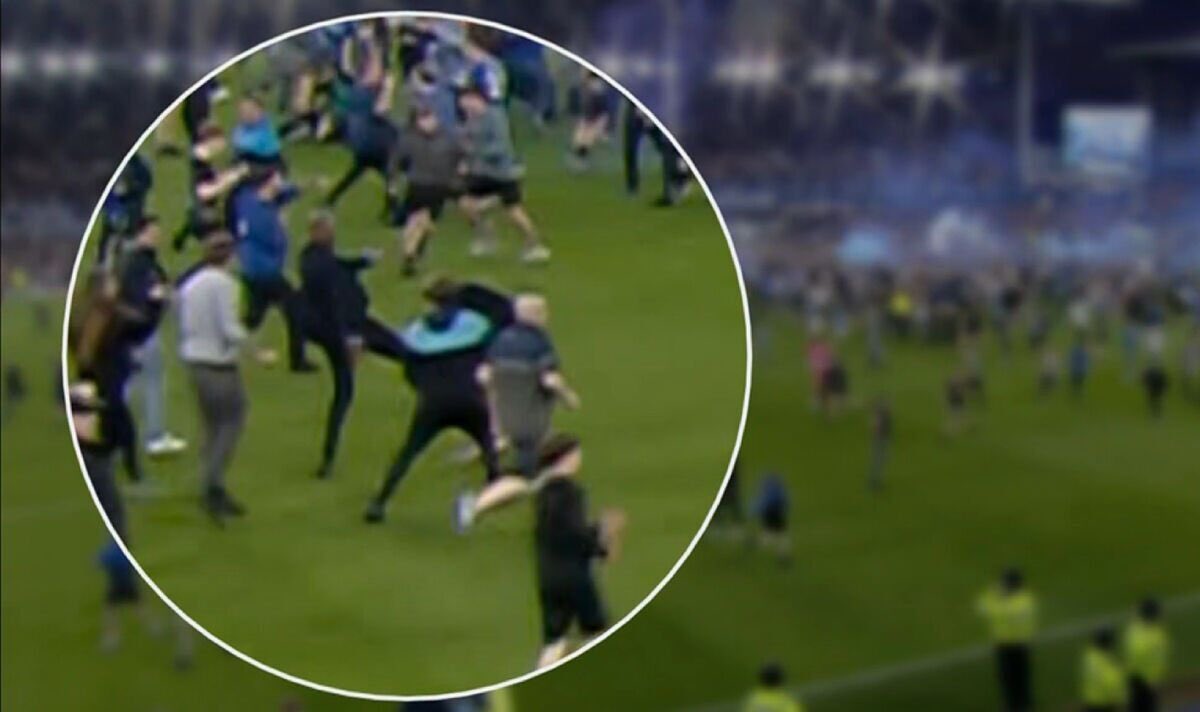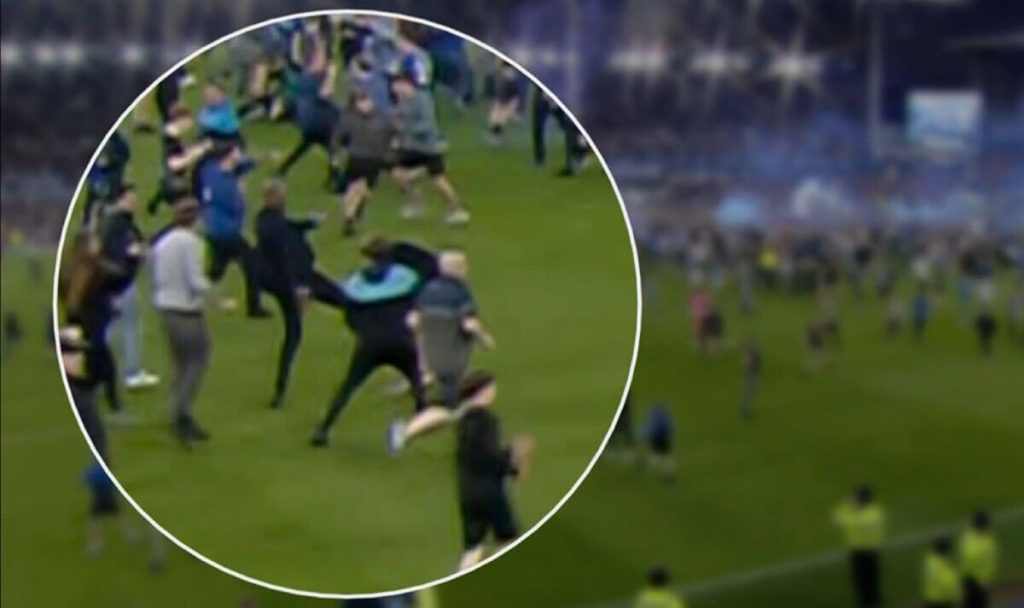 In the footage that has gone viral, he kicked the fan close to his face.
In a sharp reaction, he suddenly turned to the erring fan and pushed and kicked him to the ground and ting away.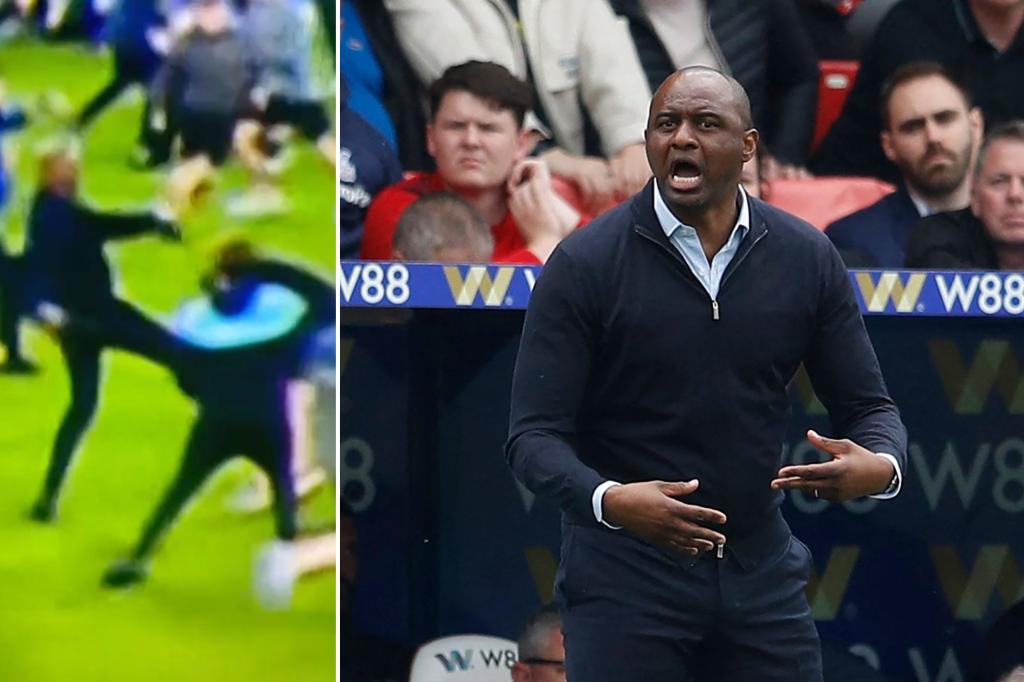 When asked about the incident, he replied bluntly that he could not say anything about the incidence
"I don't think I have something to say about that," he replied in the post-match interview.
Meanwhile, Everton boss Frank Lampard expressed his sympathy for the Frenchman.
"I know how he feels, and I am really sorry for him. In the the end, I did not get him and would have want him to come with me. But I think he would not have accepted to join us."
When asked about the fans behaviour, Lampard responded;
"THe fans were just happy escaping relegation, that is why they responded the way they did."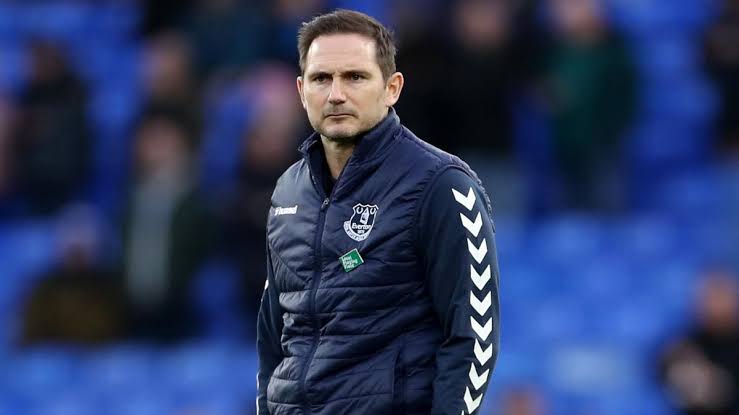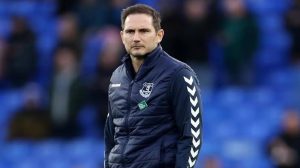 Everton fans were overjoyed on the come-back victory
Video;
Patrick Viera and a Everton fan after the game🤣 pic.twitter.com/zaxRGfe0YE

— Theo (@Thogden) May 19, 2022