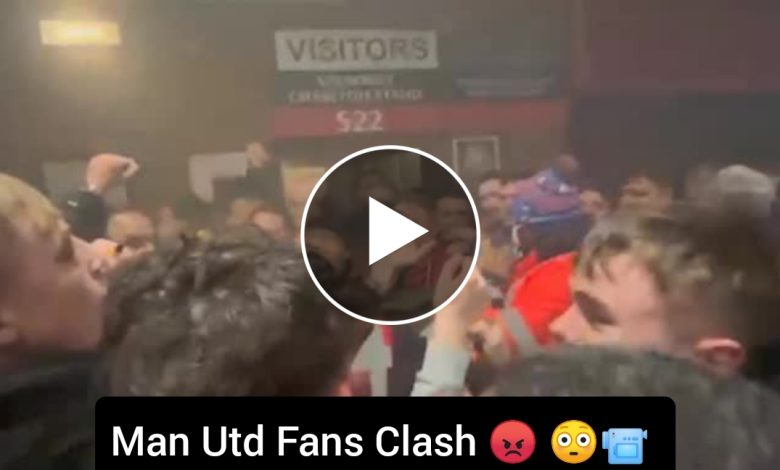 Some Manchester United fans were seen launching attacks at Brentford fans before the match outside Old Trafford yesterday, MySportDab reports. 
A video now viral shows United fans rushing at Brentford fans as they tried to enter via the visitors' entrance at Old Trafford before kick-off.
Punches were thrown, and flares set off in distasteful scenes for both club fans.
The frustration started from United fans disappointment in club owners The Glazers.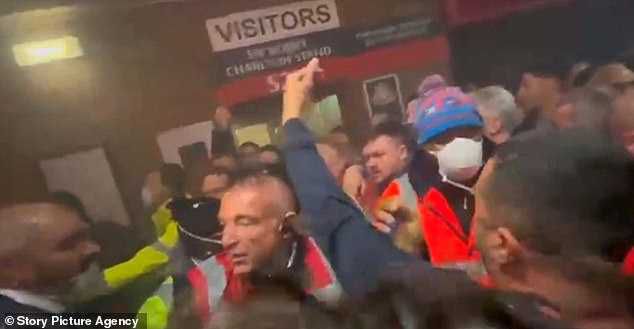 Riot police had to intervene and prevent the clashes from going any further.
Manchester United fans sang a song out loud, saying that club part-owner Joel Glazer is dead.
They chanted 'Go and die, go and die, Joel Glazer will die' while rushing at the opposition fans.
The clash was prevented from escalating further thanks to riot police and security staff.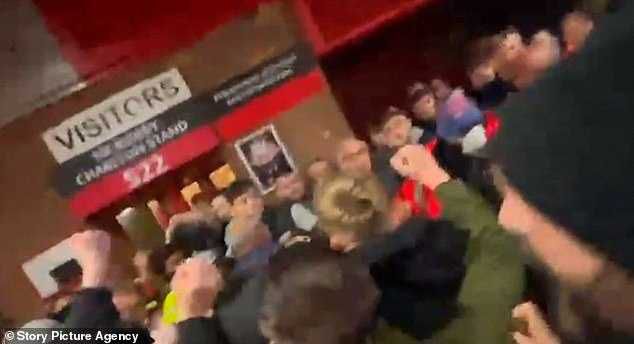 In the end of the video, a line of police officers with masks and helmets can be seen trying to protect from smoke and potential attacks.
Fans also said 'Love United, hate the Glazers' and 'United are my team' while using smoke from red and green flares billowing around.
Yet again fans came together outside Old Trafford chanting anti-Glazer songs.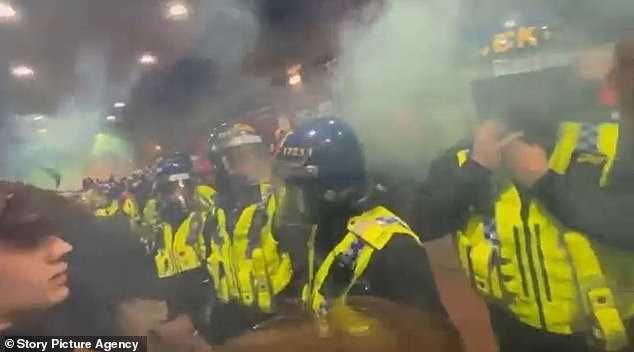 A recent protest saw fans miss the first 17 minutes of matches, to mark each year the Glazers have been in charge at the club.
However in the match against Brentford, fans walked out on 73 minutes, 17 minutes before the match ended.
The campaign did not go as expected as only few fans left the stadium.
Video;
Manchester United fans clash with Brentford fans before the game earlier this evening. #manchesterunited #brentford #RedArmy #GlazersOut #football #PremierLeague pic.twitter.com/IjHvkzAfRm

— Story picture agency (@Storypicagency) May 2, 2022
Man united fans protest again ahead of Brentford game #ManchesterUnited #EPL #MUNBRE pic.twitter.com/8FISY9ksld

— jaytheo7 (@jaytheo07) May 2, 2022