Biography
Ilias Akhomach Chakkour Bio Career Stats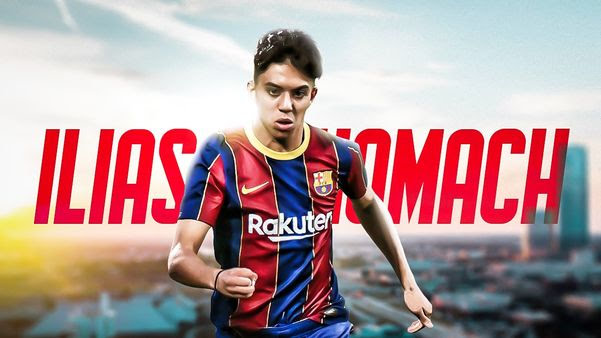 Ilias Akhomach Chakkour is a professional footballer and winger for FC Barcelona B.
He is a Moroccan striker and also a U-19 player in Barcelona FC.
Ilias stand at about 1.75 meters, equivalent to 5 feet 9 inches.
Ilias Akhomach Biography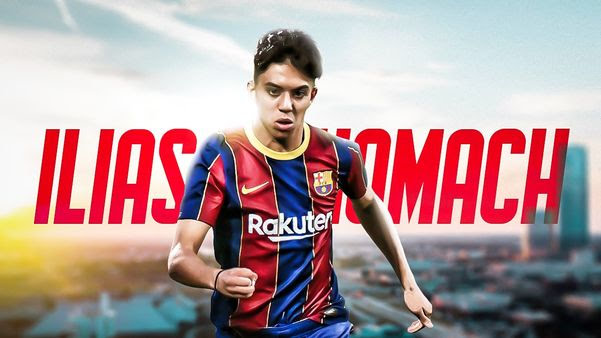 He was born in Els Hostalets de Pierola, Spain, on April 16, 2004, to his Moroccan parents.
However, his ethnicity is Spanish, and his parent's record is still in review.
The young teen was born into a family fascinated with football, which helped him build his career.
At the age of 3, Ilias Akhomach Chakkour was already able to work out his career and focus on it.
He joined Barcelona's academy when he was just a kid; he wasn't picked for the team most times because of his age.
After seeing his older brother Anuar play, he began playing football at Hostalets de Pierola.
His brother was his major source of motivation.
After two years, Ilias was recruited by Barcelona and added to the Prebenjamn squad.
Nonetheless, Ilias Akhomach failed to cut the transition to 11-a-side football in his final year as an Aleve, and he was forced to quit La Masa.
He didn't stop there, though. He merely had to show that he had a lot of quality in his boots.
However, as a result, he was transferred to Nàstic de Tarragona in 2016, one of Catalonia's greatest Fut-11 teams.
Ilias stood out a lot there; if we personified him, we would say he was a terror for any opponent during that campaign with Nàstic's Infantil B.
Also, Barça has him in multiple tournaments.
With these qualities, he attracted the attention of the Blaugrana once more at the Internacional Carnaval Cup de Argentina.
Although Ilias was difficult to recognize at first, Jordi Roura was impressed by how Aureli Altimira accomplished this.
Following the competition, officials in charge of La Masa apologized for their mistake to Ilias Akhomach's family.
Ilias Chakkour Career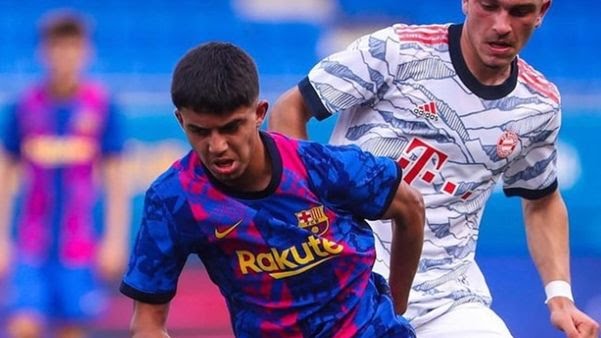 Ilias Akhomach Chakkour started his professional football career at the age of three.
He is a naturally gifted left foot right-winger, and he has been Barcelona's top winger currently.
Illias played for local teams after joining Barcelona's academy.
He made his debut for Barcelona B in the Segunda Division B match against Andorra in 2020.
In the 63rd minute, Nils Mortimer replaced him during the game.
Ilias played in Xavi's first match as Barcelona coach, a match against Espanyol in 2021.
In a tense atmosphere at the Camp Nou following Ronald Koeman's departure, he guided his team to a 1–0 victory.
Read More: Erika Choperena Biography
He is a member of the Spanish youth national teams.
Ilias also represented Morocco at the U15 level, winning the North African U15 Championship.
Ilias Akhomach Chakkour Stats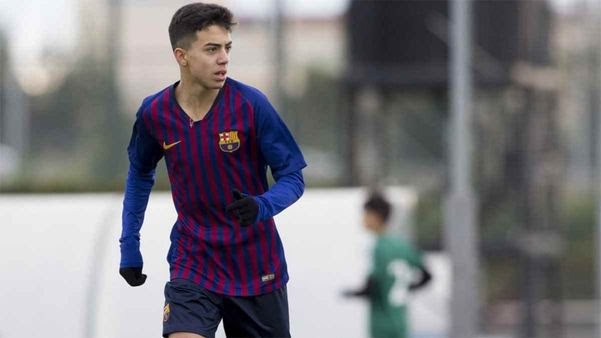 Ilias Chakkour is a young Barcelona striker who has chased his dreams since childhood.
And he is currently doing well in his career, making his family proud of his ability.
He was inspired and motivated by some outstanding players and most, importantly, his brother.
At the moment, Ilias Akhomach Chakkour is playing for Barcelona II.
This season, he has made six appearances in matches in Spain's Segunda División B.
For the time being, he has 0 goals, 0 assists, one yellow card, and 0 red cards to his credit.
The 18-year-old has 0 goals and 0 assists in 6 matches this season.
However, this implies he has 0 goals and 0 assists per 90 minutes.
He has one card (Yellow and Red), equating to 0.37 cards per 90′.
As a left-foot shooter and right-winger, Ilias can play in various positions aside from being a winger.
As a midfielder, he possesses all the physical and technical traits that will enable him to accomplish his aim.
Ilias, 18, can also be addressed as a dribble expert due to his ability to surpass his opponent.
He can also make his opponents freak out in the process of dribbling.
However, Ilias also have a defense and wreaking ability that can make his rival get devastated.
The Barcelona B winger has an unstoppable speed which helps him supersede his attackers.
He is a three-in-one striker and the best in La Masia at present.
Since he is left-footed, he can play as a winger, forward, and midfielder.
He scored two goals, one of which was a beautiful long shot, in a 2-2 draw against CE Europa, which broke Cadet A's undefeated streak.
Ilias has a fantastic skill that he mixes with his ruthlessness, audacity, and, most importantly, his imagination.
He knows how to control the ball once it is in his possession and aims at the target.
Ilias Akhomach Net Worth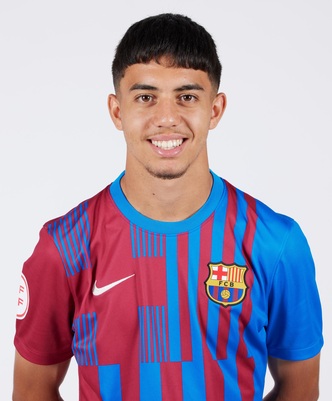 He has a net worth of $3 million. Ilias Akhomach Chakkour makes a living from his career as a footballer.
He earns money from contracts, bonuses, and endorsements.
As soon as fresh information on his net worth becomes available, it will be reported here.
At the age of 18, he is already doing well for himself and his family.
Ilias Akhomach Chakkour expects to earn more than that in the coming years.