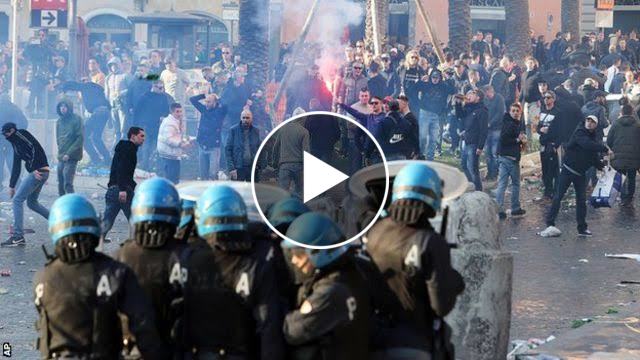 Roma and Feyenoord fans have reportedly clashed ahead of the Europa Conference League Final, which takes place at the Arena Kombetare in Albania, MySportDab reports.
At the time of filing this report, it is still unclear what led to the ensuing fight between the fan, which resulted in explicit scenes of violence and aggression.
In a video that has gone viral, the two groups could be seen exchanging blows and engaging each other in what appears to be a real fight.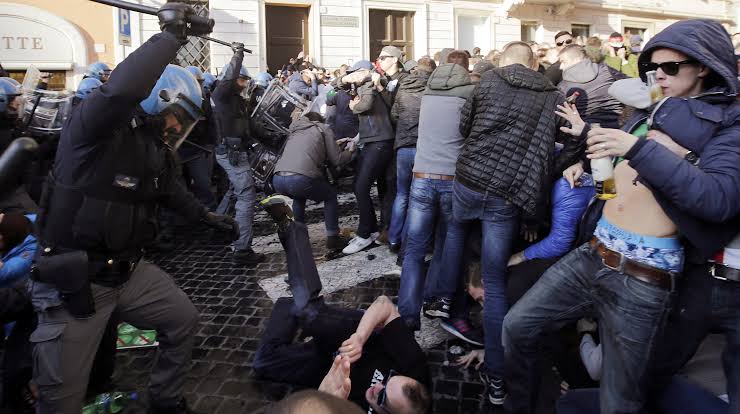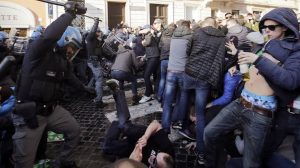 According to BBC, about nineteen Policemen were reportedly injured during the face-off, and others were also wounded.
READ ALSO: Jose Mourinho Emotional As Roma Reach Final (WATCH VIDEO)
According to eyewitnesses, the fans could be seen wielding glasses, stones, clubs and bottles in a confrontation.
The Albanian Police have lent little insight into what transpired between the angry fans.
"It all occurred in the wee hours of this morning. About 80 Italian fans were involved."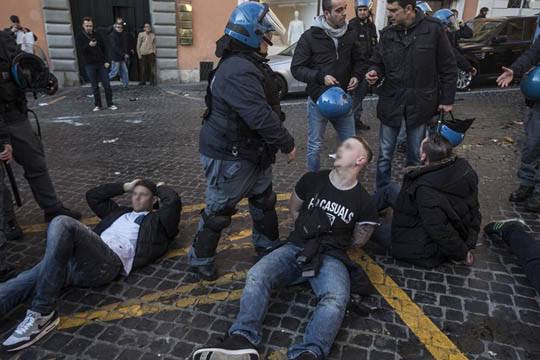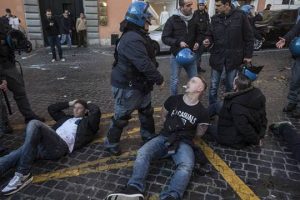 Narrating further, Albert Dervishi, the Albanian Police general director, said that one of the police officers was injured by a knife cut.
"The fans engaged the police in a violent clash, and one of the injured officers was hurt with a knife cut."
Meanwhile, the Albanian police have confirmed the arrest of some of the culprits consisting of 48 and 12 Italian and Dutch fans, respectively.
Other victims of the clash comprise 10 Italian and Albanian nationals who have been taken to the hospital for treatment.
Later today, Roma takes on Feyenoord in the maiden edition of the Europa Conference League Final in Albania.
Due to the mob action between the two fans of the competing team, spectators in the game will be separated into two fan zones.
According to reports, there will be heavy police and security presence to prevent further outbreaks of violence in the stadium.
Watch Video Below