Cristiano Ronaldo has now issued an apology after he smashed the phone of an Everton fan, MySportDab reports. 
Ronaldo's angry 'outburst' happened as he was heading down the Goodison Park tunnel after Manchester United's loss at Everton.
Manchester United have already said they looking into the incident.
Ronaldo was angry after the Red Devils lost to Frank Lampard's team on Saturday afternoon.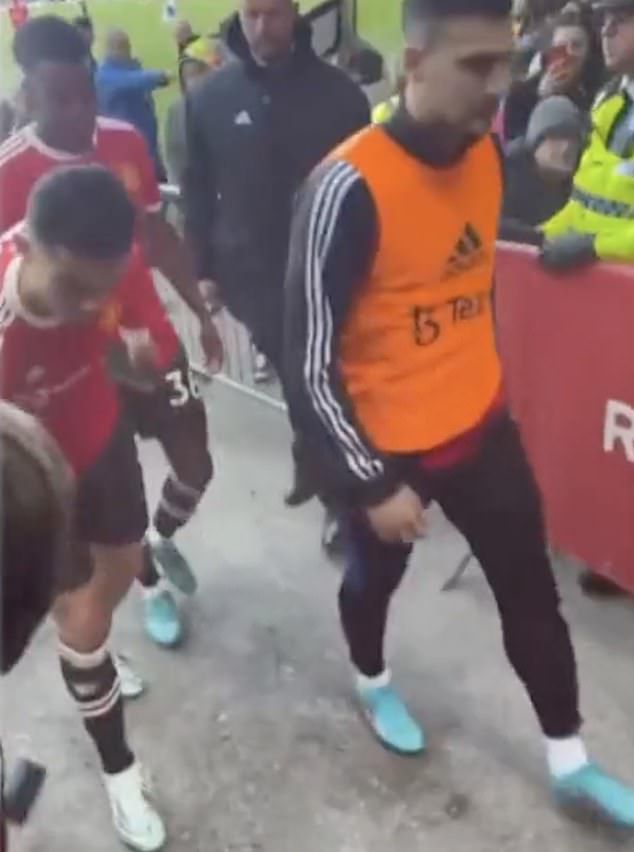 In anger, Ronaldo smashed the phone of a fan as he walked down the tunnel at Goodison Park.
Ronaldo has now apologised on social media for the incident.
He has invited the young fan to watch a game at Old Trafford.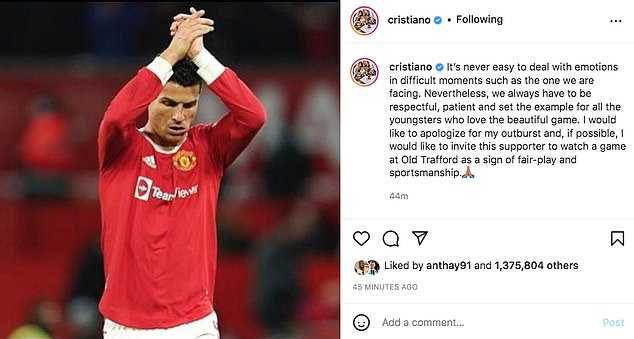 On Instagram, Ronaldo wrote: 'It's had to control emotions in difficult situations such as we are facing now.
'But, we still have to be respectful, and set a good example for all the youngsters who love football.
'I want to apologize for my outburst and, also invite this fan to watch a match at Old Trafford as a sign of fair-play and sportsmanship.'
His apology came a few hours after the match incident at Everton.
A video went viral showing Ronaldo lowering his right hand and smashing something in frustration.
It appeared to be the phone of a fan.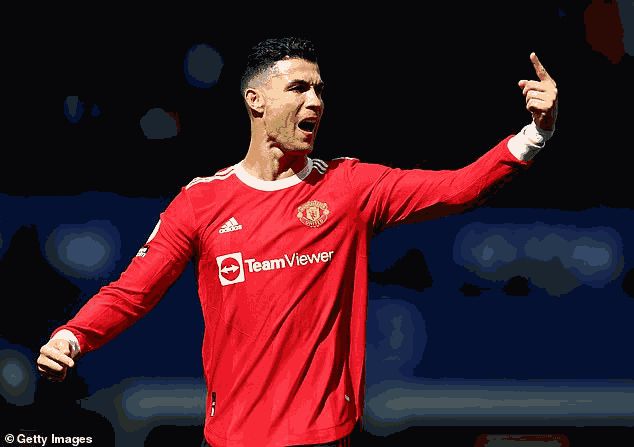 Manchester United fans were quick to defend Ronaldo over the incident.
Some claimed that it was his shin pad that he threw away.
It was a bad day for Ronaldo or United in the Premier League.
Manchester United have won only one of their last five Premier League matches.
Video;