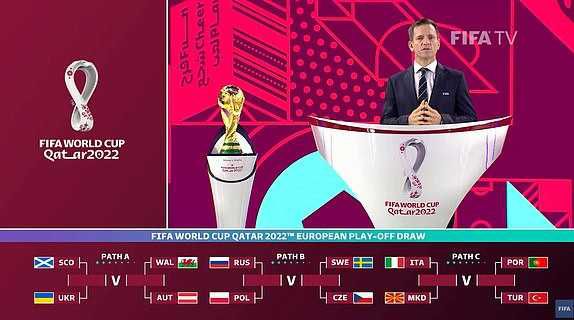 The 2022 World Cup qualifying play-off draw has now been completed today, MySportDab reports.
The draw has now revealed that only one of Italy and Portugal will be at the 2022 World Cup in Qatar.
Scotland and Wales road map to qualifying for the  2022 World Cup in Qatar has also been revealed.
The two counties are in the play-off after  finishing runners-up in their respective qualifying group.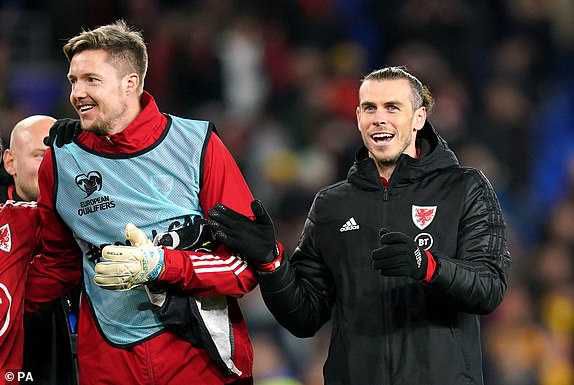 However, Only one of Scotland and Wales can make it to Qatar next year.
The draw on Friday confirmed that Wales would first play against Austria in the play-off semi-final.
Scotland have also drawn in the same play-off path and will face Wales Ukraine in their semi-final on March 24.
The winners of the Wales Vs Austria match will be in the final and face Scotland or Ukraine.
2022 World Cup Qualifying Play-off Draw: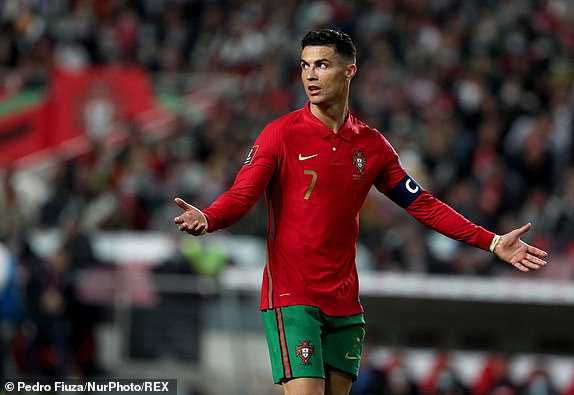 PATH A
Semi-final 1: Wales Vs Austria
Semi-final 2: Scotland Vs Ukraine
Final will be played between Wales or Austria against Scotland or Ukraine.
PATH B
Semi-final 1: Sweden Vs Czech Republic
Semi-final 2: Russia vs Poland
Only one of the four counties in this path will be at the 2022 World Cup.
PATH C
Semi-final: Portugal Vs Turkey
Semi-final: Italy vs North Macedonia
Portugal and Italy could now face in the final fighting for a spot at the World Cup next year.
Dates:-
Play-off Semi-finals: 24 March 2022
Play-off Finals: 29 March 2022