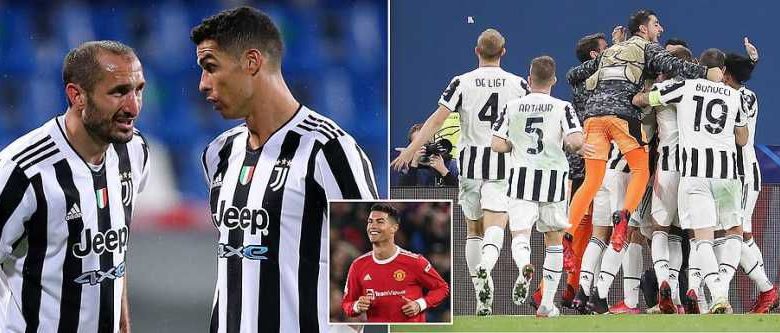 Juventus Defender Giorgio Chiellini has now slammed Cristiano Ronaldo for leaving the Serie A club very late in the summer transfer window, MySportDab reports. 
Chiellini believes Juventus paid for that poor decision in points lost at the start of the season.
Ronaldo was expected to play the current season at Juventus, but he decided to rejoin Manchester United United in the final transfer window week.
The Red Devils resigned Ronaldo for a £19.7m transfer fee.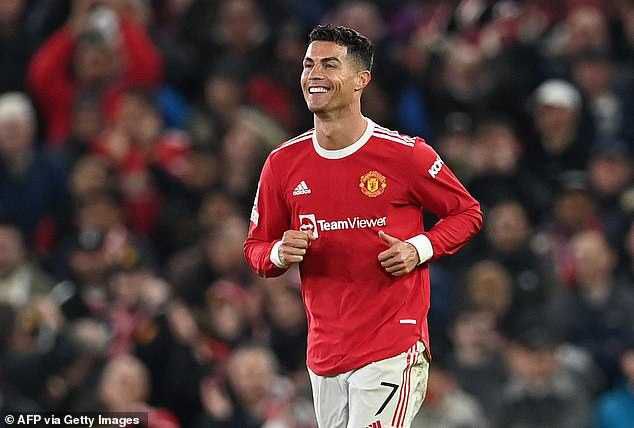 Without Ronaldo, Juventus started the season in poor form with no win in their first four league matches.
Now, Chiellini has slammed Ronaldo for his impact on the Juventus team.
After Juventus won 1-0 in the Champions League on Wednesday, Chiellini said that Ronaldo's exit affected his team at the start of the season.
He believes that Ronaldo should have left at the start of August.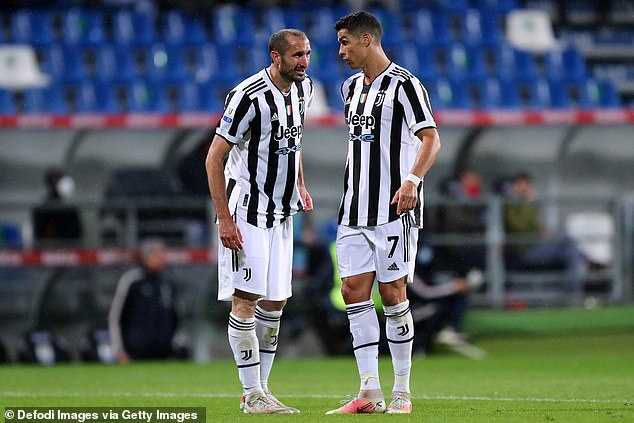 Chiellini told DAZN: 'We had reached a point where Cristiano needed a new team that could play for him, because he becomes decisive when he finds such a team.
'He has shown it months and during his three years with us.
'A new team progress started here at Juventus. If Ronaldo stayed that would have provided us with added value.
'But he is clearly more concerned about the present than the future.
'He left on August 28th, which is bad, i think it would be better for us if he had left earlier than that.
'It's something we saw the end result, there's a little shock in it for everyone and we paid for it in points.
'Had he left on August 1st, we would have prepared for the season far better.'
Juventus have now overcomed the shock of Ronaldo's exit in the recent weeks.
The Old Lady have won all of their last six matches across all competitions.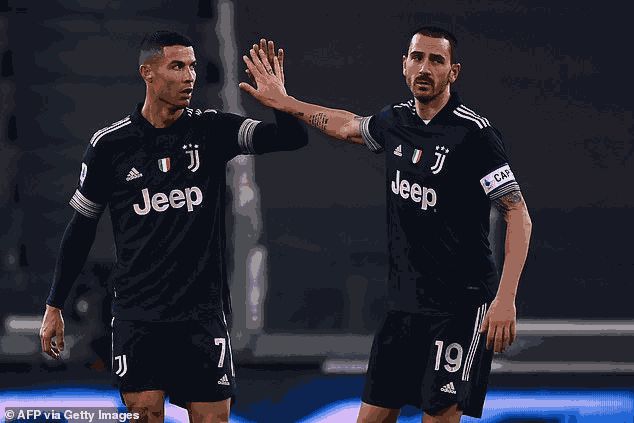 Ronaldo played at Juventus for three successful years, and won the Serie A title in 2019 and 2020.
He finished as the Serie A's top goalscorer last season with 29 goals but Juventus failed to win the title.
However, Ronaldo also failed to win the Champions League for Juventus during his three seasons at the club.