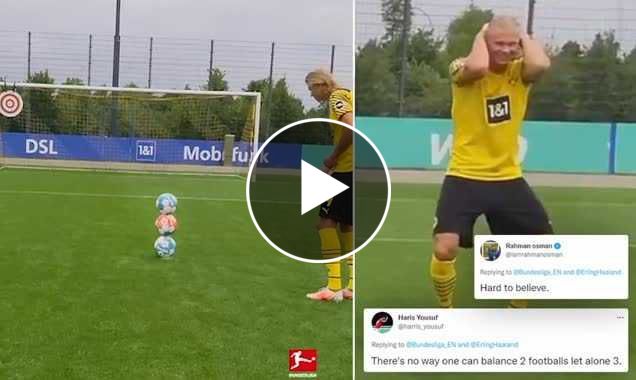 Borussia Dortmund Striker Erling Haaland has shocked football fans on social media after his new training stunt went viral, MySportDab reports. 
In the vido, Haaland played three footballs on top of each other before scoring by hitting them against a target in the top corner.
After scoring with all three balls, even Haaland himself was shocked by his ability, placing his hands on his head.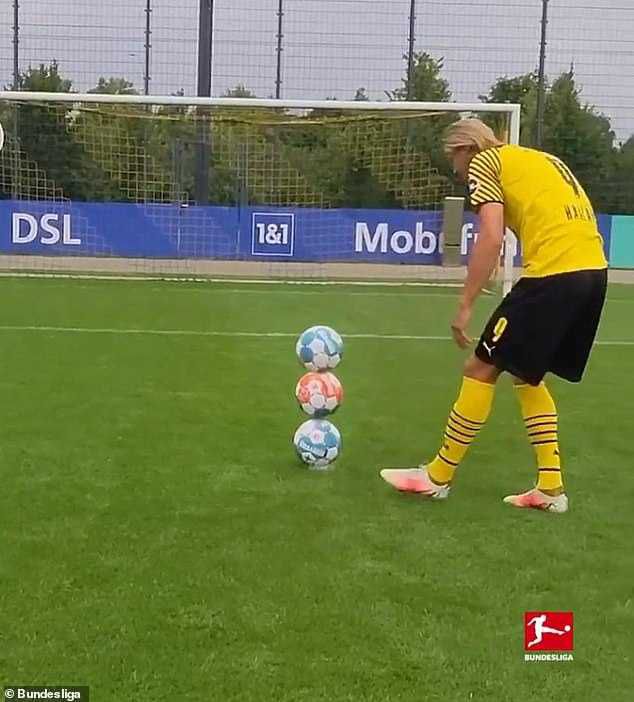 Not all fans that watched it on social media believed the video is real.
Some fans believe that him placing the three balls on each other is obviously a step too far.
He does not miss…@ErlingHaaland is ridiculous! 😳 pic.twitter.com/1xspqH6VvA

— Bundesliga English (@Bundesliga_EN) October 14, 2021
For the first time, Haaland fired the ball with a sublime effort and hit the target.
He then took his second ball, which found the top corner again.
To finish the trick, Haaland played the third ball without any concern.
A fan on Twitter wrote:'Hard to believe.'
Another fan wrote:- There's no way you balance two footballs, let alone three.'
But Borussia Dortmund are adamant that Haaland's shots were real.
'This is absolutely real, trust us,' they wrote on Twitter.
Haaland made the video after returning to Borussia Dortmund training following the international break.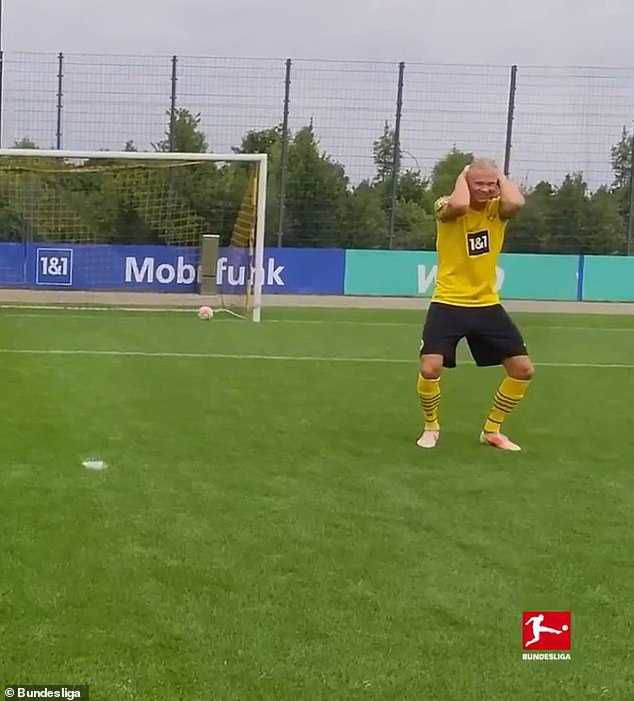 The 20-year-old has already scored 11 goals and provided four assists in eight matches across all competitions this season.
He missed out on Dortmund's last three matches due to injury, and also missed out on Norway's World Cup qualifiers.
Video;