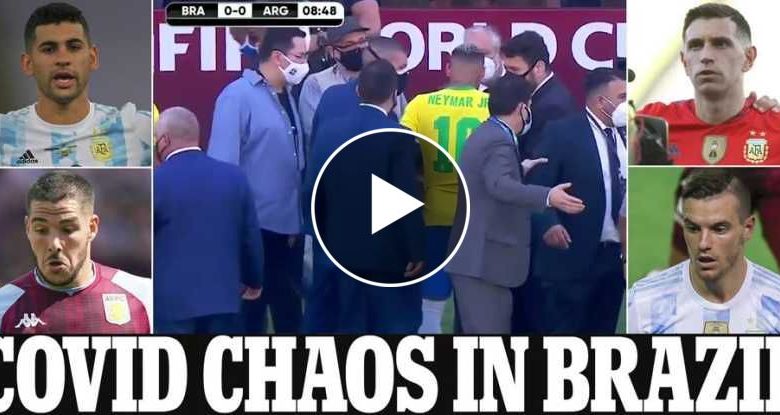 Brazil Vs Argentina World Cup Qualifier descended into chaos after the Brazilian police tried to arrest some players, MySportDab reports. 
After nine minutes of football, Argentina players walked off the pitch and the tension around the pitch with the police officials started.
Brazilian health agents and police officials were on the touchline trying to identify the four Argentina players that broke the Covid-19 rules.
The four Argentina players are Emi Buendia, Giovani Lo Celso, Emi Martinez, and Cristian Romero.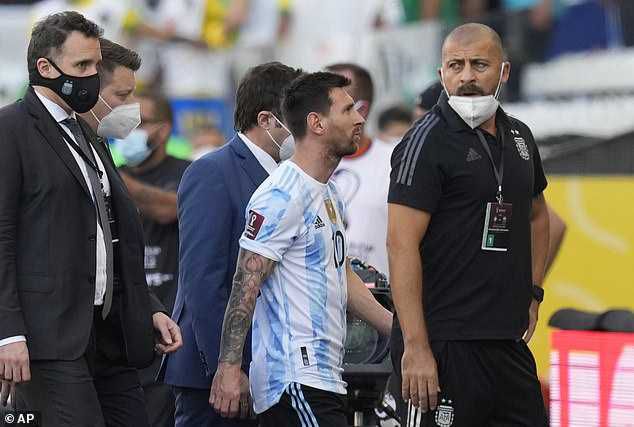 According to Brazilian Authorities, The four Argentina players from the Premier League had entered Brazil illegally.
MySportDab understands that the four Argentine players had falsified documents, and failed to reveal they had come to Brazil from the UK.
Brazil wanted the players to be deported or at least in quarantine, and follow their Covid-19 protocol.
Within an hour of the chaos, the match was totally abandoned by the officials.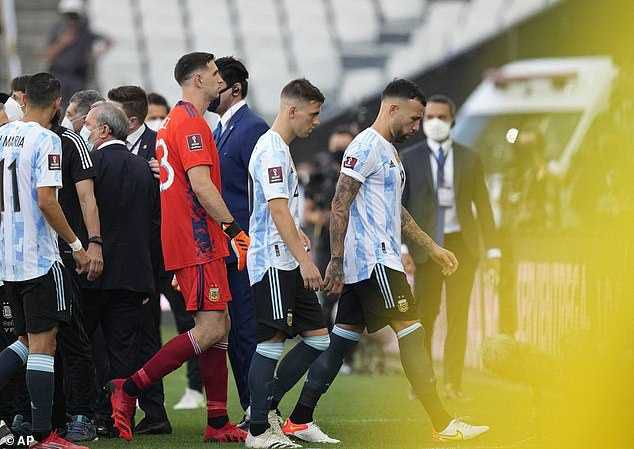 The South American football governing body released a statement which read: 'The match referee and commissioner will submit a report to the FIFA Disciplinary Committee, and the next steps shall be determined. These procedures must be in line with current regulations.
'The World Cup Qualifier match is a FIFA competition. All decisions concerning it's matches and everything are from that institution.'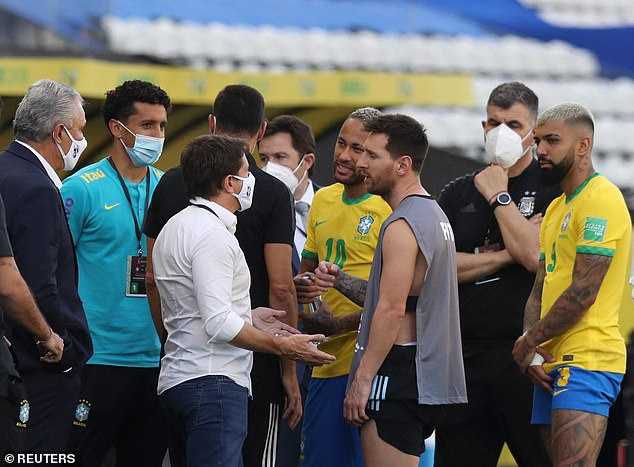 During the chaos, Argentina Captain Lionel Messi started asking different questions.
According to RMC Sport, Mess said: 'We arrived over three days ago to play the match, why did not you not stop earlier?This is an absolute mess, we're off!'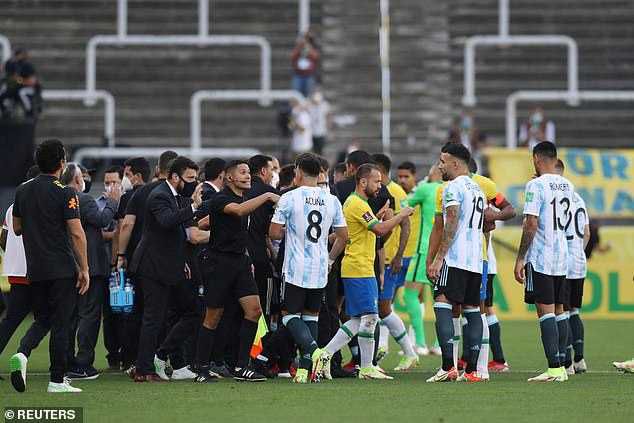 Argentina Coach Lionel Scaloni said: 'This is very sad.
'This is obviously not the time to make this intervention.
"It should have been a football game for everyone to enjoy the best players in the world. As the Coach of Argentina, I have to defend my players.
'At no time were we informed that they could not play. Our players and the Brazil players also wanted to play the match.'
This match between the South American rivals back in Brazil nine weeks ago was at the Copa America final, when Argentina won 1-0.
More to follow…..
Video;