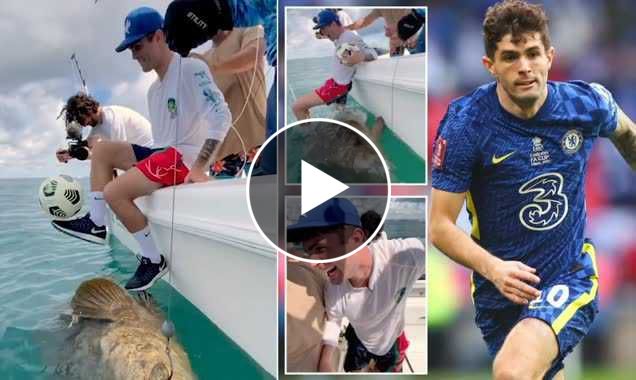 Here is the shocking moment Chelsea winger Christian Pulisic fell into water after performing some skills on a boat, MySportDab reports. 
Pulisic tried to do be kick-ups on a fish in a boat and it did not end as expected.
The 22-year-old is enjoying his holiday away from football before he resumes for pre-season under Chelsea Coach Thomas Tuchel.
Pulisic shared the video of the incident on his social media page, with fans finding it very hilarious.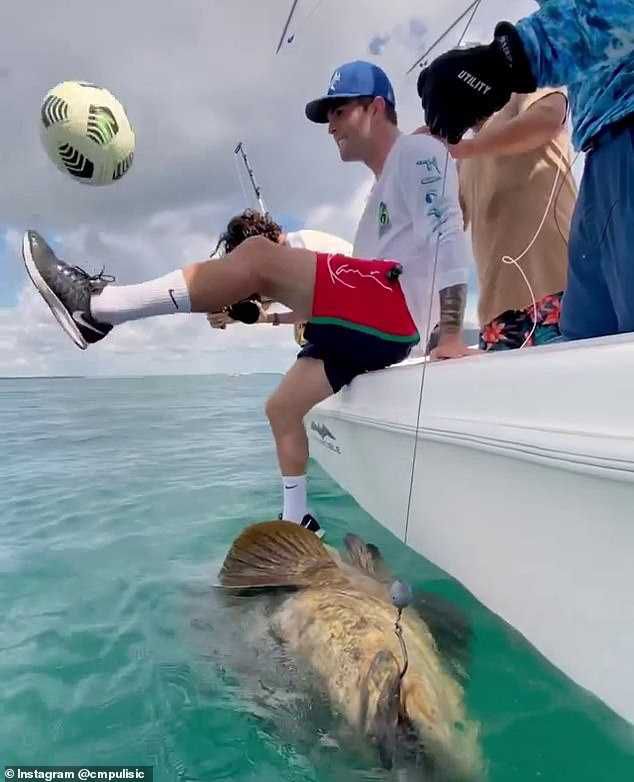 At the start of the video, he looked confident as he juggled the ball with his right foot, but went too far at some point.
Pulisic and his friends caught a Goliath Grouper and he tried to teach the fish how to play soccer.
The fish was not exactly to be impressed with the lesson, as Pulisic lost control of the ball and fell into the water for bit.
The Chelsea star was pulled back up by his friends into the boat, as he laughed after his showboating backfired.
Pulisic picked the wrong fish as the Goliath Grouper can reach up to 8 feet in length and weigh up to 320kg.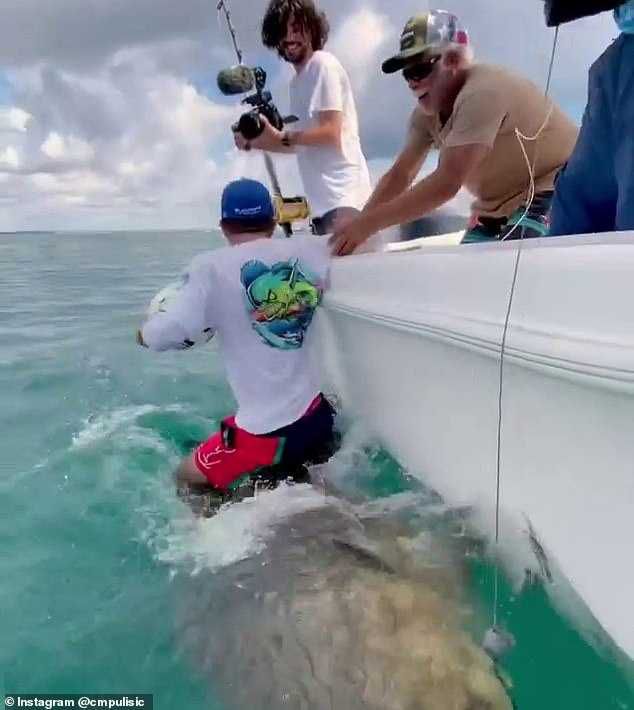 Last season, Pulisic became the first American footballer to play in a Champions League final and win the competition with Chelsea.
He won also won the CONCACAF Nations League with the United States after a 3-2 extra time win against Mexico.
Video;
Christian Pulisic on Instagram 😱😱 pic.twitter.com/5kvq0odxMK

— Olieć (@EddieOliech) July 3, 2021