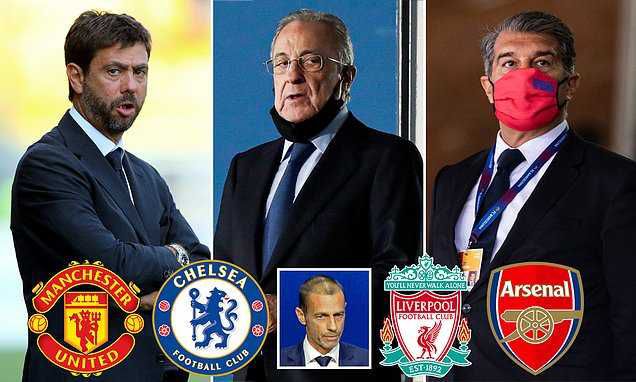 The European Super League founding clubs are now at war just a few weeks after the massive plan collapsed, MySportDab reports. 
Barcelona, Real Madrid and Juventus are now threatening legal action against the clubs who fully withdraw from the Super League.
So far, Only nine of the 12 founder member clubs have agreed to a peace deal with UEFA and accepted to pay fines worth millions of pounds.
According to the New York Times, Barcelona, Juventus, and Real Madrid are the three European clubs that are yet to renounce the Super League.
The three clubs have warned other founding members that they will extract millions of dollars in finish should they fully withdraw from the league.
Now, Real Madrid, Barcelona and Juventus are facing serious 'appropriate action' under UEFA's disciplinary process after failing to fully withdraw from the Super League.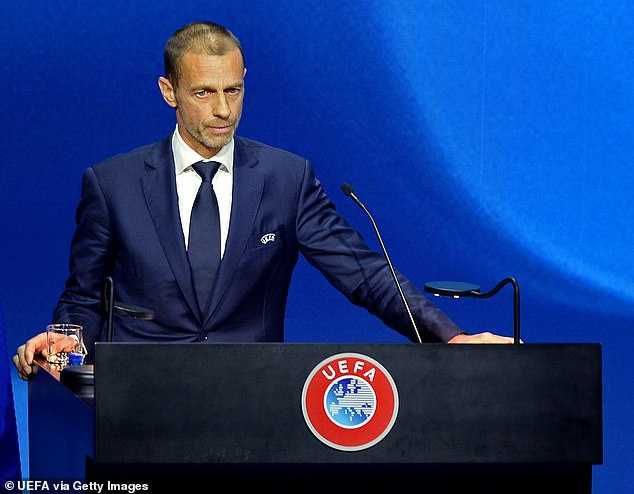 UEFA's President Aleksander Ceferin has praised the nine clubs who realised their mistake.
Ceferin said: 'A few weeks ago at the UEFA Congress, I revealed that it takes a strong confidence to admit a mistake especially in the world of today. These clubs have done it.
'They have accepted their commitments and willingness to fix the breakdown they caused, UEFA will put all this behind it and move forward.
The 9 clubs that renounced to the #SuperLeague have agreed with UEFA to be fined €100M if they seek again to play in an unauthorized competition (as the #SuperLeague) or €50M if they breach any other commitments to UEFA as part of the settlement. 🚨🚫 #Uefa @RobHarris

— Fabrizio Romano (@FabrizioRomano) May 7, 2021
'The significant measures have been guaranteed but none of financial penalties from the clubs will be used by UEFA.
'The fines will be reinvested back into youth and grassroots football in communities across Europe.
'It is a different scenario for the clubs that remain in the 'Super League' and UEFA will deal with those clubs.'
On these clubs, Real, Barca and Juve are still fighting this battle with UEFA.
'UEFA is ready to take whatever action necessary against those clubs that have refused to renounce 'Super League',' the statement ended.
'The matter will be taken to the competent UEFA disciplinary bodies.'
English Premier League clubs alongside Atletico Madrid, Inter Milan, and AC Milan have signed up to a settlement with UEFA.
The clubs agreed to only participate in the existing European competitions and accepted a 5 per cent loss of revenue for next season.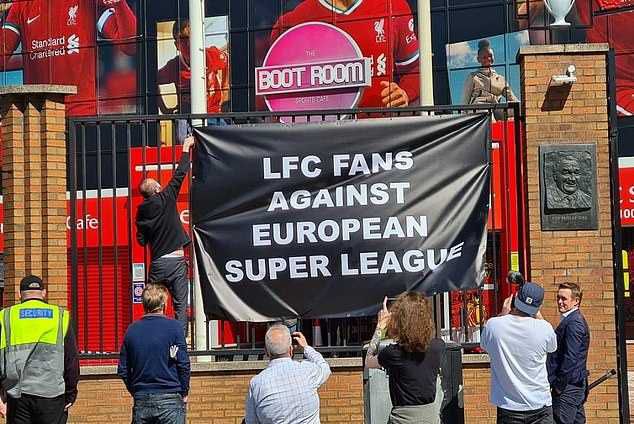 Teams from England and Spain that reach the final of their various competitions can earn over £100m, which means £5m would be lost.
The clubs will also pay a combined fee of €15m (£13m) as a 'gesture of goodwill' to benefit children, and football.