Football loves nothing more than a Cinderella story. In the modern game, it seems like they come few and far between. That's why fans found a special place in their hearts for Leicester's Premier League win in 2016. 
They boasted a cast of personable and endearing characters with a David VS Goliath attitude towards the top teams with more significant bank accounts: Manchester City, Chelsea, Machester United. 
Nevertheless, these trophy challenges against seemingly unbeatable opposition make football a beautiful game; anybody can win on any day. 
The UEFA European Football Championship is one such competition that appears prone to throwing up a surprise winner. 
Even with Ronaldo, not many would have picked Portugal to win it all in 2016, and nobody would have picked Greece in 2004. However, one magical run was by the Danish national team in 1992.
Unlikely Contenders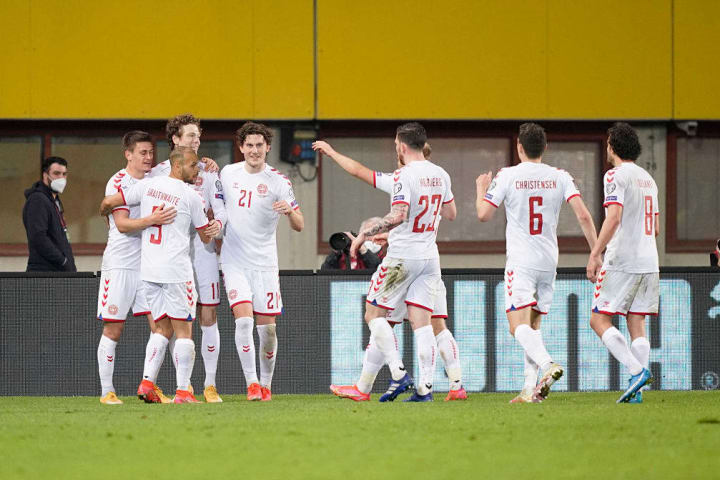 Saying that Denmark was unlikely contenders is a bit of an understatement, primarily because they didn't even qualify for that summer's tournament.
They finished qualification in second behind Yugoslavia, and in those days, only the top team qualified. 
However, they were heading to the eight-team competition with only a week's notice due to Yugoslavia not participating. 
Naturally, getting a squad together in that short amount of time, especially one under slight distress due to Richard Møller Nielsen's defensive tactics, would be a monumental task. 
Compared to today, the Danish team bears some similarities. Both squads have a Schmeichel in goal, mercurial attacking midfielders in Michael Laudrup and Christian Eriksen, and a dynamic midfield. 
However, the 1992 squad may have had more bite in attack with Flemming Povlsen rather than Martin Braithwaite. 
The current edition of the tournament allows 24 teams; triple what it was back then. Denmark is ninth favorites at 28/1, so it is in the realm of possibility they mirror their compatriots from nearly 30 years ago. 
There are plenty of Euro 2020 betting options that indicate Denmark's quality; they are 9/1 to win all their group games but 5/4 to go out at the round of 16. 
It evokes similarities to the Danish team of the past, and history is fond of repeating itself.
Laudrup Controversy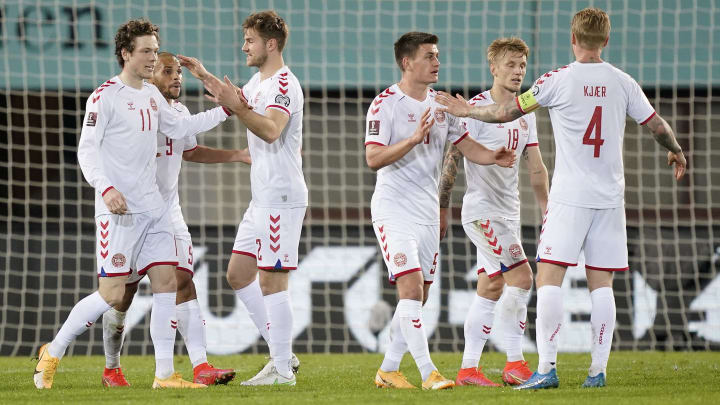 As previously stated, some players were growing tired of Nielsen's brand of football. 
He was an astute coach, preferring not to lose rather than go for the win—this isolated brothers Michael and Brian Laudrup, along with Jan Mølby. 
A turbulent qualifying campaign saw them draw with Northern Ireland and lose to Yugoslavia at home early on. It prompted Michael Laudrup to hang up his boots when it came to his international career, aged only 26.
The attacking midfielder, regarded as one of the greatest of his generation, was in his prime, playing for Barcelona at the time. 
However, Nielsen tried to reconcile, even coaxing Brian Laudrup back into the squad. It was to no avail, as Michael Laudrup stayed retired until after the tournament. 
His brother played a starring role, so it appeared one Laudrup was good enough.
Giant Slayers
The fact that the tournament only consisted of eight teams meant that every game was massive. 
In a group with England, Sweden (the hosts), and France, they played a draw with England and beat a French team boasting players such as Eric Cantona, Didier Deschamps, and Laurent Blanc.
They finished second and came up against the mighty Netherlands in the semi-final. The Dutch featured Frank de Boer, Ruud Gullit, Marco van Basten, Frank Rijkaard and Dennis Bergkamp, in a superstar lineup. 
Two first-half goals from Larsen saw the game end 2-2 before the Danes succeeded in penalties.
In the final, Denmark would face the newly reunified and world champion German national team. Despite the best efforts of Jürgen Klinsmann, Matthias Sammer and Stefan Reuter, Peter Schmeichel was inpenetrable. 
Goals from John Jensen and Kim Vilfort saw the Danes win their only European Championship.
The tale of the 1992 Danish national team is revered in footballing circles, not only for winning the competition but also for all the adversity and circumstances they overcame.