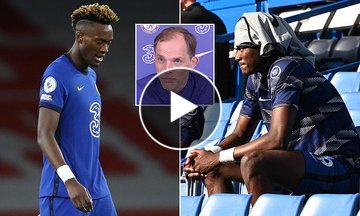 Chelsea Coach Thomas Tuchel has now sent a clear warning to striker Tammy Abraham, MySportDab reports. 
Tuchel revealed during his press conference today that Abraham has not had the impact he demands from him.
The 23-year-old remains Chelsea's top goalscorer this season with 12 goals in 30 games despite not playing in recent weeks.
Since Abraham returned from an ankle injury, he has struggled to be included in Chelsea's matchday squad.
Abraham has missed most of the football action in March due to the ankle issue but has returned to fitness for some time now.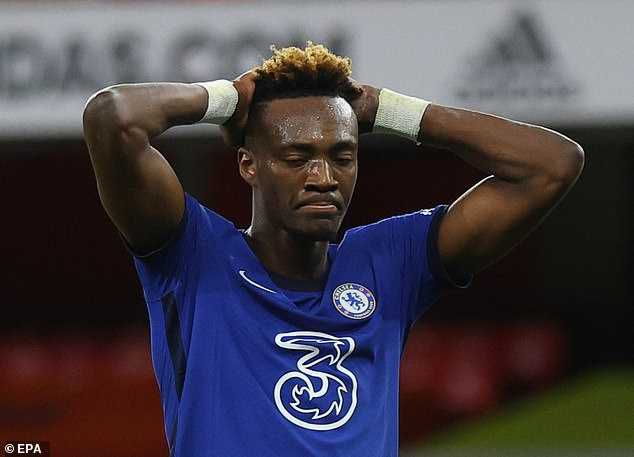 On Saturday, fans were confused about why he was not included in Tuchel's 18-man squad for their loss against West Brom.
Abraham is desperate to get back on the pitch ahead of this summer's Euros.
However, Thomas Tuchel has insisted that he won't start a player based on international football ambitions.
Tuchel revealed that his decision to leave Abraham out was not personal.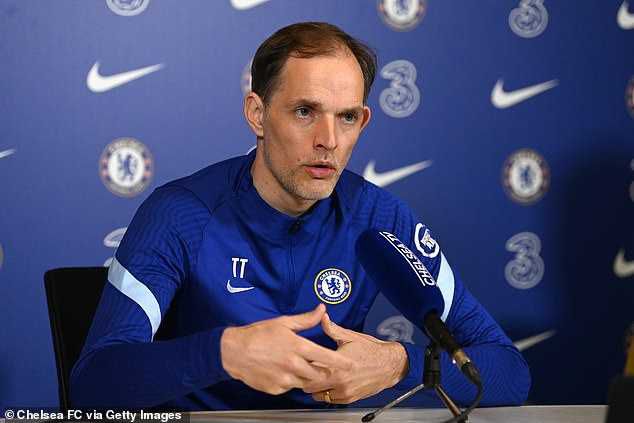 'I don't select players based on their personal goals,' Tuchel said on Friday.
'Kepa wants to be the first choice goalkeeper for Spain but it can't influence my decision.
'I am doing what I believe is best for Chelsea now. Tammy has had some difficulties. He started two or three times and subbed off at Half-time.
'He's not impressed like we demand from him. He later got injured, lost the energy and possibility to fight for a spot in the squad.
'Now we're in a decisive part of the season, where it's not so easy to start players coming back from injuries. We can only make three changes during a match.
'It's left for Tammy to do everything. We have 22 players and it's hard to select only 18 for Premier League games.'
Video;
Nizaar Kinsella's summarised version of what Tuchel said about Tammy is misleading and making it seem like Tuchel has personal issues with Tammy. NOT AT ALL!!

Watch this direct extract from Tuchel and tell me how he is being unjust to Tammy.

Its all about getting results!! pic.twitter.com/wcHymas07e

— The Other Side Of The Coin (@TOSOTC_CFC) April 9, 2021