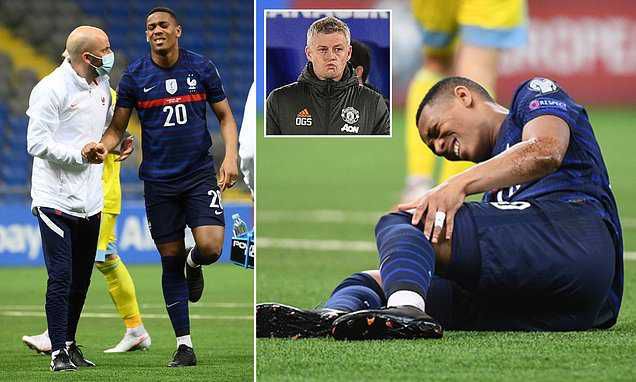 Manchester United Striker Anthony Martial suffered an injury France's World Cup qualifier match against Kazakhstan earlier today.
Martial played a key part in Ousmane Dembele's goal.
However, he limped out of the match with an injury leaving Manchester United will another nightmare.
Martial played very well during his time on the pitch and helped Ousmane Dembele's goal for France in the 19th minute.
France made it 2-0 when Serhiy Malyi, hit the ball into his own net.
Martial was taken off by France for precautions and his injury will now be analysed by the medical staffs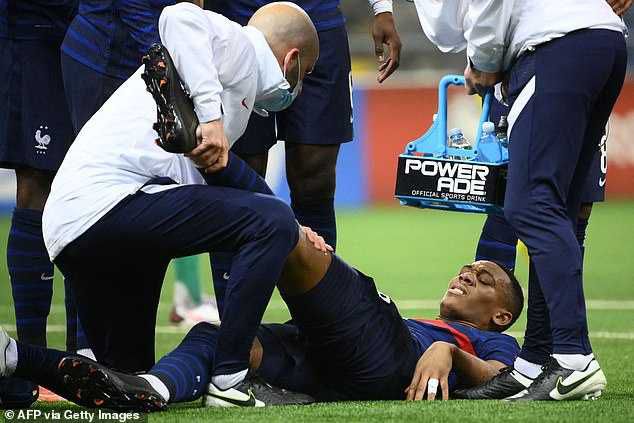 PSG man Kylian Mbappe came on to replace Martial.
However, United will now be worried about the fitness of their No 9, given recent injuries to Edinson Cavani and Marcus Rashford.
Martial has not impressed as expected for Manchester United so far this season.
He scored 23 goals across all competitions last season, and fans were excited for the 25-year-old ahead of this season.
But, Martial has failed to perform.
He has scored only four Premier League goals this season, and is now behind Cavani, and Greenwood in the pecking order.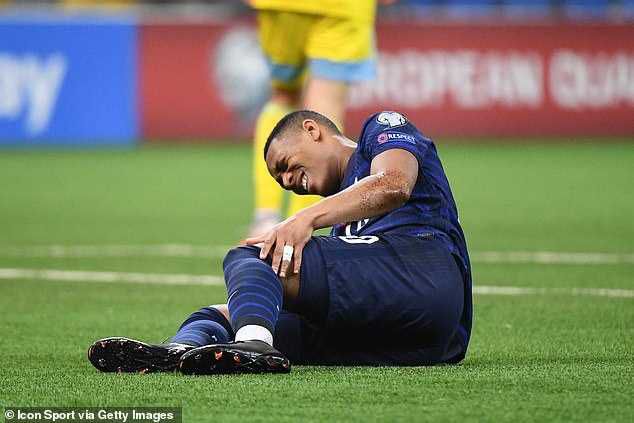 There are rumours that Anthony Martial could leave at the end of the season.
United play against Brighton on Sunday before the Europa League quarter-final first leg against Granada.