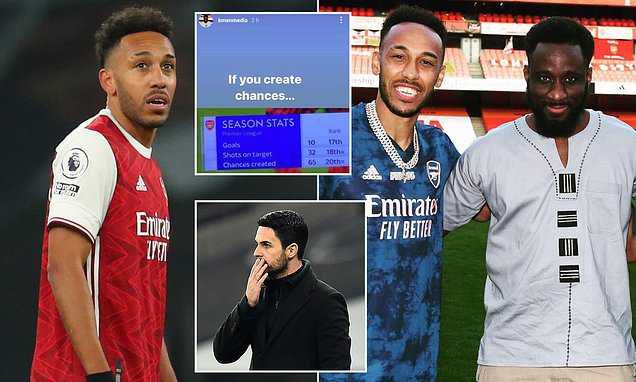 Arsenal Striker Pierre-Emerick Aubameyang's Agent has now slammed Mikel Arteta for not creating chances for the striker, MySportDab reports 
The Gabon international has failed to impress this season since signing his a new contract.
Aubameyang did not impress again on Sunday as Arsenal lost 2-0 to Tottenham.
The result moves Arsenal down to 15th on the Premier League table after 11 matches.
Arsenal have so far this season scored 10 goals, the fourth worst tally in the league.
But Aubameyang's agent has now tried to shift the blame from his client to Coach Mikel Arteta.
The agent shared a photo on his Instagram story which showed that Arsenal have created the least chances of any teams in the Premier League this season.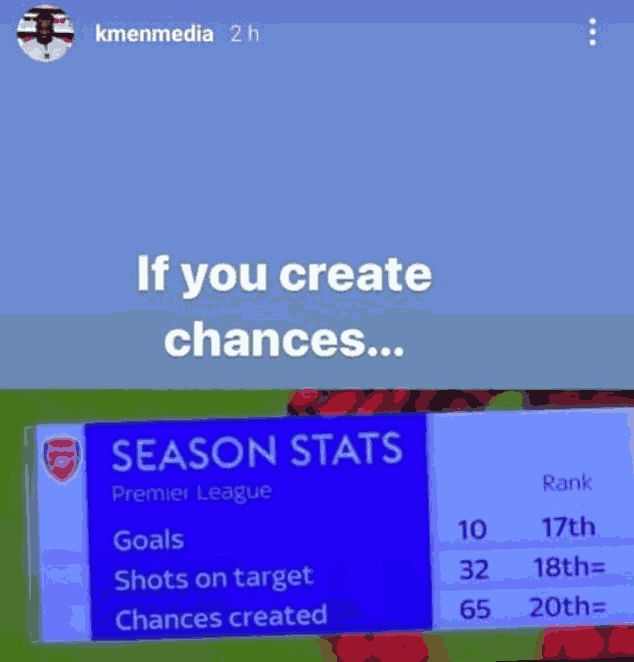 He added a caption: "If you create chances…" in a dig at Mikel Arteta.
Speaking after the loss, Arteta spoke about the "urgency" in which his team must try to improve.
"It's very simple, by scoring goals," the Spaniard said.
"We need to score more goals. If not, it's unavoidable. It doesn't matter what we do in other areas on the pitch, if you don't score goals you can't get points. We need to put the ball in the net more frequently."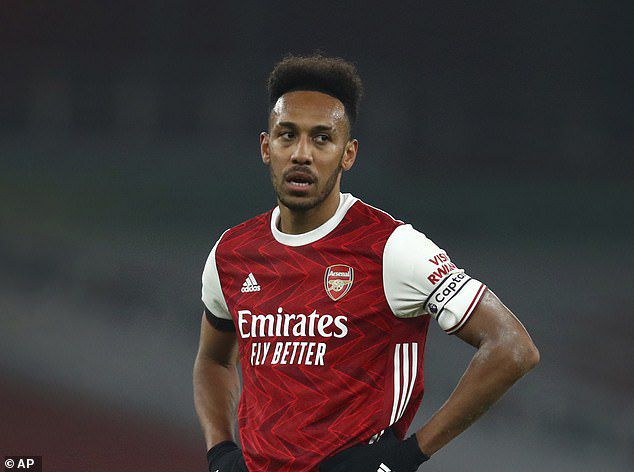 He added: "About the performance they did everything I asked of them. everything. We played the way I believe was necessary to win the game.
"You can check the stats, they're in our favour but at the end of the day it's about scoring goals."