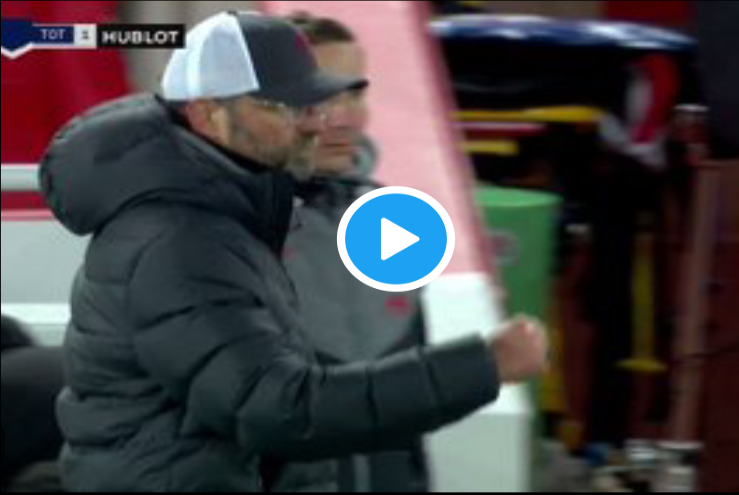 Tottenham boss Jose Mourinho has now slammed Liverpool boss Jurgen Klopp for his behaviour on the touchline after a 2-1 loss at anfield, MySportDab reports. 
Roberto Firmino scored a 90th-minute winner to send Klopp flying on the touchline.
After the final whistle, Fourth official Mike Dean had to separate both managers due to an heated conversation.
When asked about the incident, Mourinho said: "I told him clearly that the best team lost, but he disagreed and that's his opinion.
"If I behave like him on the touchline I have no chance of staying there. I leave within a minute."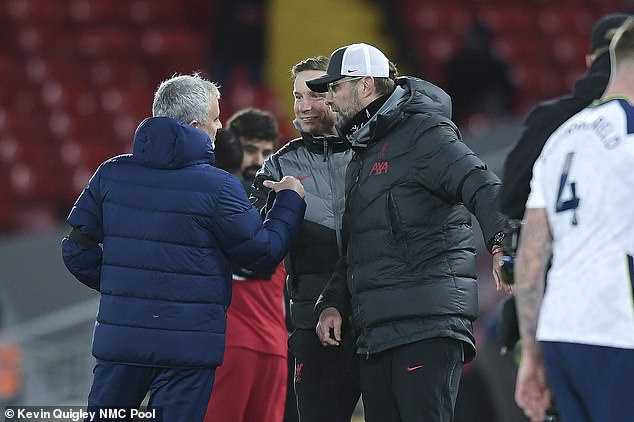 Liverpool went ahead at Anfield after Mohamed Salah's deflected shot somehow ended up in the back of the net.
Tottenham were very dangerous on the counter-attack and they equalised Son Heung-min was through on goal, and he finished it off.
Mourinho's side had chances to win the game but Harry Kane and Steven Bergwijn failed to score from close range.
That allowed Firmino to score from a corner in the 90 minute and give Liverpool the win.
Liverpool are now ahead of Spurs as top of the Premier League table with the win.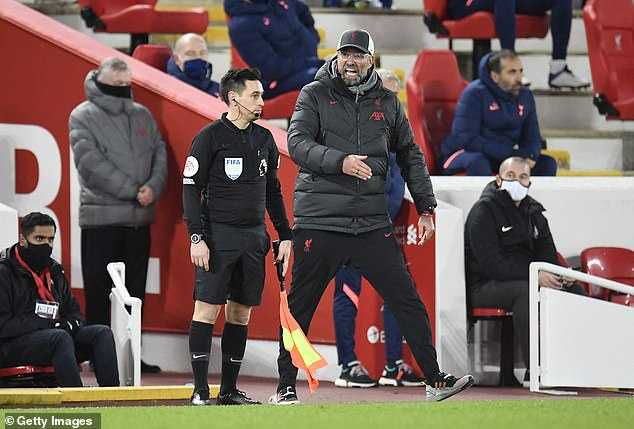 "We were very close to winning, not close to a draw, but close to a win," Mourinho added.
"We failed to take the chances presented to us, we had our chances, controlled the game, a draw would have been bad, so you can imagine the feeling with a defeat.
"A top performance, some mistakes, some areas we have to improve, an unfair result."
VIDEO;
Jose Mourinho telling Klopp at full time 'the best team lost' and Klopp shocked and laughing 😅pic.twitter.com/qpWTxWy7Vo

— LFC Transfer Room (@LFCTransferRoom) December 16, 2020