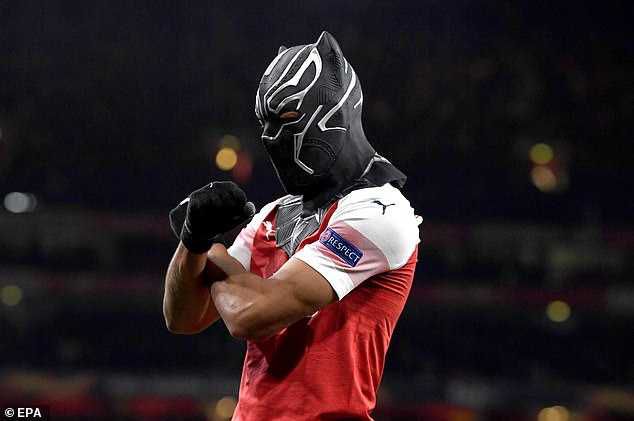 Arsenal Striker Pierre-Emerick Aubameyang has slammed Real Madrid midfielder Toni Kroos on social media, MySportDab reports. 
Aubameyang also asked whether Kroos has any kids after his comments about 'silly' mask goal celebrations.
Kroos mentioned Aubameyang's name, and also said that doing such doesn't make him a good role model.
After reading the quotes from Kroos, Aubameyang has now asked whether he has children, before saying that he will perform his mask celebrations again.
Pierre-Emerick Aubameyang is the father of three children.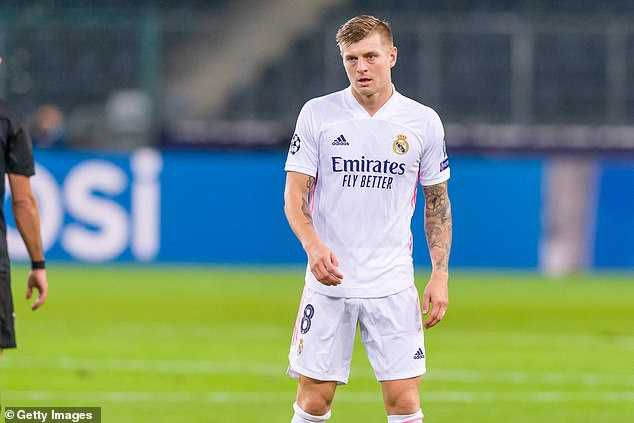 Aubameyang launched his Twitter trant with a cartoon version of himself drawn after the child was asked to think about what happiness meant to him.
Aubameyang wrote on Twitter: 'By the way does @ToniKroos have kids?
Aubameyang earlier wrote on Twitter: 'Hmm i want to be sure, but First @ToniKroos it was really you?'
By the way
Does this @ToniKroos have Kids?
Just to remember i did it for my son few Times and i will do it again
I wish you have Kids one day and make them happy like this Junior School pupils Talk 🙏🏽👊🏽 and don't Forget #maskon #staysafe 🤡bis https://t.co/J4ZF1XGlsU

— AUBA⚡️ (@Aubameyang7) November 12, 2020
Kroos is yet to reply to Aubameyang but did not hold back in the interview earlier this week.
'I find it silly. Even worse when there are objects hidden in your socks,' Kroos told Sport Bild.
'Aubameyang once celebrated and used a mask. That's where it ends for me.
'I don't think that makes him a good role model. What nonsense.'
Kroos also slammed Antoine Griezmann's 'fidgeting' celebration, a reference to the famous video game Fortnite.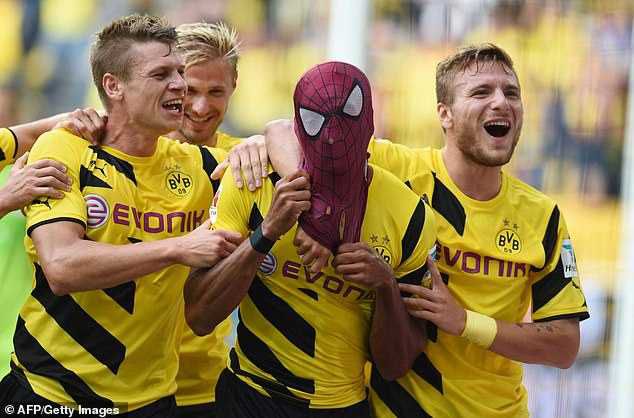 The Madrid midfielder believes that footballers should celebrate like heroes, Gerd Muller for example, one of Germany's greatest footballers.
31-year-old Aubameyang has worn Batman, Spiderman and Deadpool masks during his long football career.