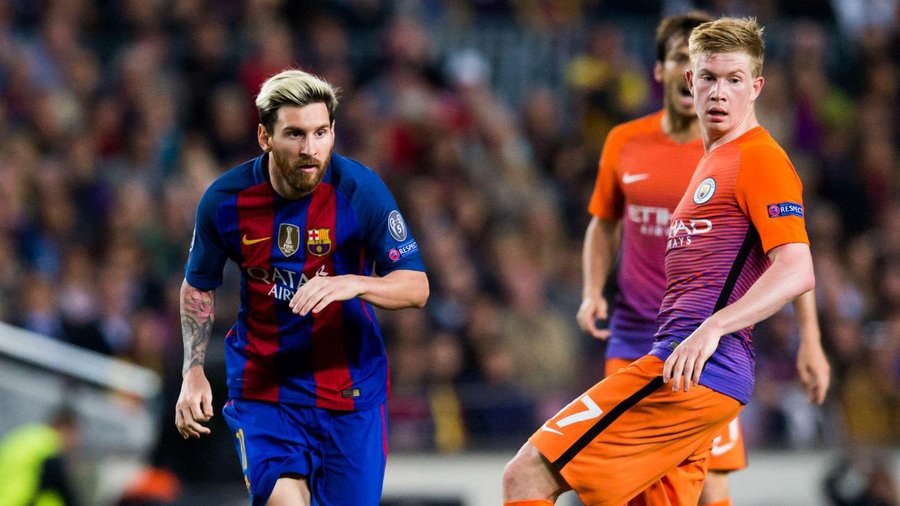 Manchester City midfielder Kevin de Bruyne has revealed that he does not care about their plans to sign Lionel Messi, MySportDab reports. 
De Bruyne is still unhappy about missing out on the league title last season.
The PFA Player Of The Year was not impressed with Manchester City's performance last season.
After failing to reach the Champions League final again for another season, City are back in training ahead of the new Premier League season.
'The hunger is always there every time, every day,' De Bruyne told DailyMail.
'Last season we scored the most goals and almost conceded the least but we still failed to win the league.
'We were far behind because of so many mistakes at both ends. It must not happen again.'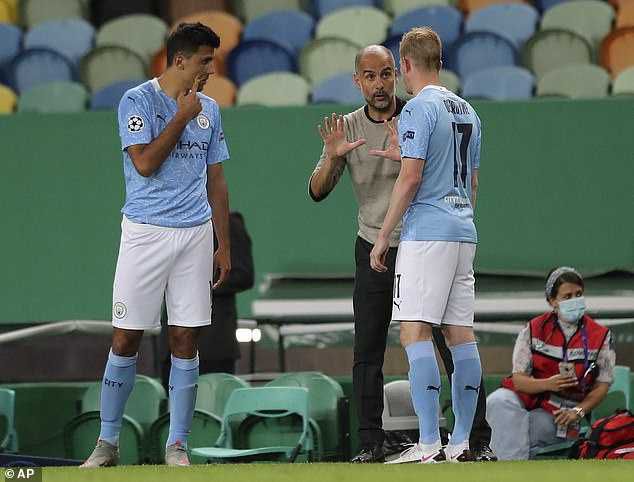 Kevin De Bruyne was talking via a Zoom call from his home in Cheshire, Manchester.
The Belgium star is a father of three after his wife Michele gave birth to a baby girl, Suri, last week.
'My wife and daughter are both fine and my two sons can't leave her,' he laughed.
'We gave birth to her in Manchester. All my children were born here. We are happy here in Manchester.
'We live in the same house we bought when I arrived here. We did some renovations to it. So we are happy and my son is already in the third year of school.
'Everything is fine.'
Kevin De Bruyne has been a Manchester City player for five seasons now.
During his five years, he has won two Premier Leagues titles and five domestic trophies.
The key trophy now is the Champions League and his disappointment at how City somehow lost to  Lyon in the quarter-final in Portugal.
'We were not enough,' he said.
During the current transfer window, Manchester City tried to sign Lionel Messi from Barcelona.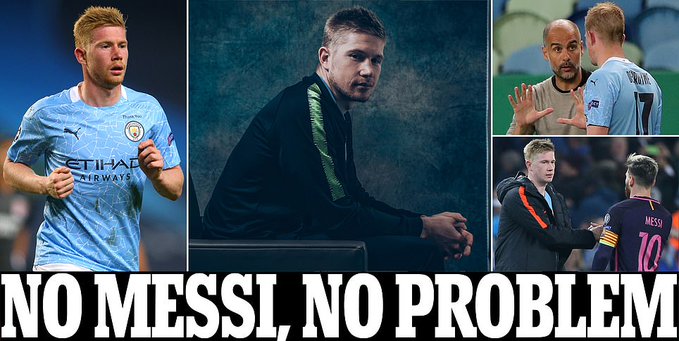 'Sincerely, I did not think about it,' De Bruyne added.
'If might have happened, it is possible.
'If you sign Messi on your team you are always going to win. This is only from a playing perspective.
'In terms of cash, the amount of revenue it would have attracted would have been massive.
'Even despite paying him a load of money, you would get it all back one way or another. So I could understand the decision to sign him.'
'I don't care,' he added.
'I don't. If he signed for us, it would have helped us because i believe he's the best player of all time.
'I was quite busy at the time anyway.'