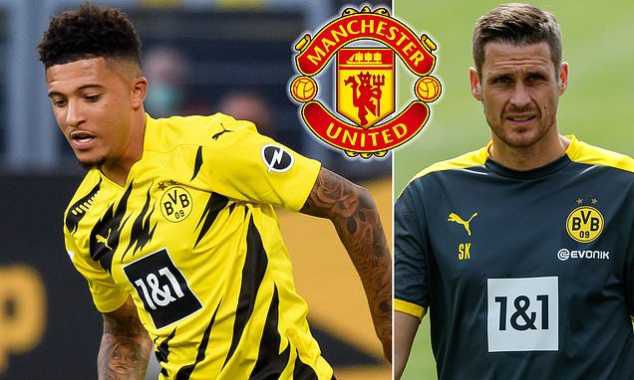 Borussia Dortmund sporting director Sebastian Kehl has ruled out the possibility of Jadon Sancho leaving to join Manchester United in the current transfer window, MySportDab reports. 
Sebastian Kehl feels Sancho has a "certain responsibility" to Borussia Dortmund.
Manchester United decided that Jadon Sancho was their number one target before the transfer window opened but have failed to reach an agreement with Borussia Dortmund.
The German Bundesliga club has demanded £108million for the 20-year-old and have refused to accept installment payments.
Now, Manchester United are looking at various alternatives but fans are still hopeful Jadon Sancho will join the club.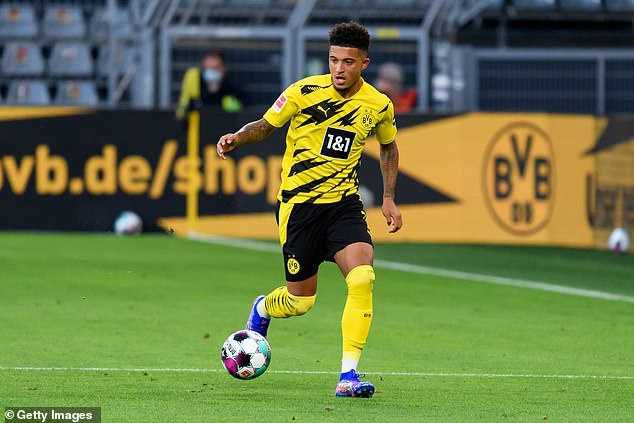 BVB Sporting Director Kehl said: 'Sancho has trained very well and is a professional person. He's happy to play football with us.
'Yes, he could leave for a new challenge elsewhere but for now he is happy here at Borussia Dortmund and we are happy to have him.
'He is here now and will stay here. It was a very clear statement from the club because we have a responsibility. Without Sancho, the team becomes weak.'
Manchester United's need for new players was very clear after they lost the opening match of the new season 3-1 against Crystal Palace.
During the 2019-20 season, Sancho was in fantastic form, scored 20 goals and gave out 20 assists across all competitions as Borussia Dortmund finished 2nd in the Bundesliga.
He has started the new 2020-21 season on fire, he scored a goal in Dortmund s 5-0 win against MSV Duisburg in the German Cup last week.
In the Bundesliga last week, Sancho provided an assist in the 3-0 win against Borussia Monchengladbach.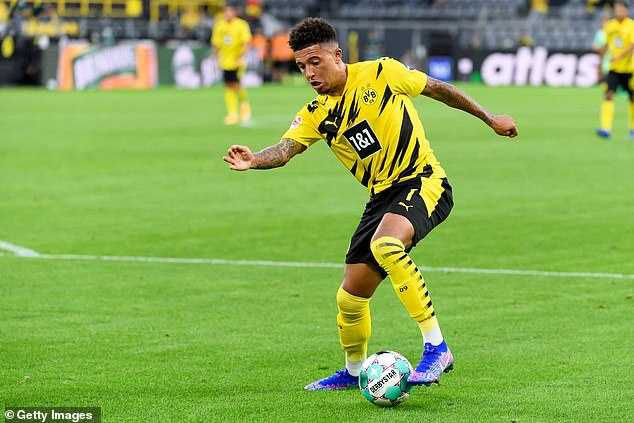 Sancho's goalscoring ability has seen his price value Skyrocket over the past 12 months.
Borussia Dortmund are known for signing young players, improving and then selling them for higher prices.
Christian Pulisic, Ousmane Demebele, and Pierre-Emerick Aubameyang have all joined European clubs through this strategy.
Dortmund have now brought in new talents such as Erling Haaland and Jude Bellingham.
Jadon Sancho signed for Dortmund at 17-year-old in 2017 from Manchester City.
The England winger has scored 30 goals in 79 Bundesliga games.
Is Sancho Worth £108m?
In my opinion, Sancho is worth £70m instead.