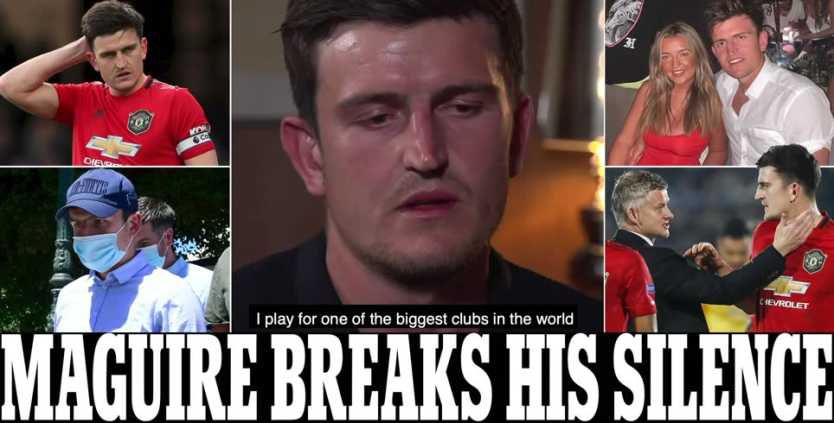 Manchester United defender Harry Maguire has spoken publicly for the first time since his arrest by Greek police last week, MySportDab reports. 
Harry Maguire has claimed that he did "nothing wrong" and was scared for his life after being arrested by Greek.
Maguire, his brother Joe and a friend Christopher Sharman were arrested after an alleged brawl with the police.
On Tuesday, Maguire was found guilty by the court of attempted bribery, aggravated assault and resisting arrest in Syros after the incident.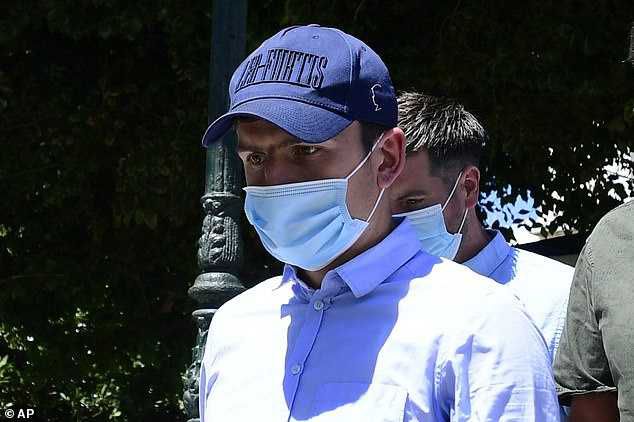 MySportDab can confirm that the England international was handed a suspended jail sentence of almost two years but he maintained his innocence.
Harry Maguire said: "After the hearing, I have told my legal team to inform the courts that we will be appealing.
"I remain very strong and confident of our innocence in this situation. Myself, family and friends are the victims here."
Harry Maguire's appeal against the verdict has been accepted and a retrial will be conducted in a different court.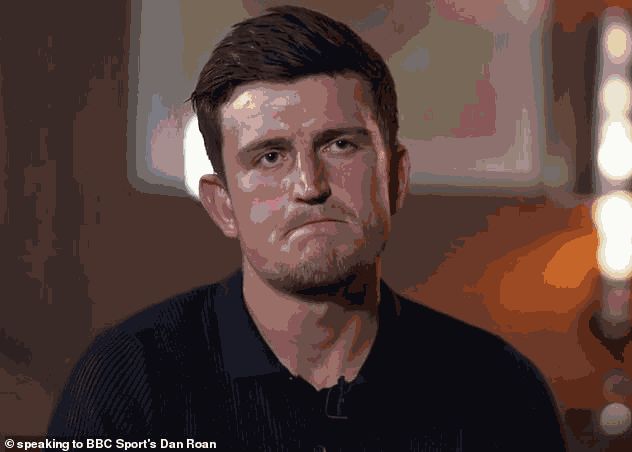 In a new exclusive interview with BBC News, Maguire said: "Two men approached my sister Daisy, they asked where she was from, she replied.
"Then my wife Fern saw my little sister looking unwell and she fainted, she was unconscious in seconds.
"It was horrible, I don't ever want to do that again, I don't wish that for anybody.
"That was my first time inside a prison cell. I don't owe anybody an apology. An apology is done by people who did something wrong.
"Did i regret the situation? I regret being there, obviously it has been very difficult. I play for one of the best football clubs in the world so I regret putting the club and fans through this.
"I believe it can happen anywhere. I love Greece, I think footballers are misunderstood for trying to stay away from the public eye and everything. That is not how I wish to live my life.
"I did absolutely nothing wrong. I found myself in a difficult situation where anything could have happened and anywhere."
Harry Maguire said he feared for his life when Greek police arrested him last week as he thought he was being kidnapped.

More here: https://t.co/MOugEcU6cj pic.twitter.com/ISzyhIu3oV

— BBC Sport (@BBCSport) August 28, 2020
Harry Maguire is now expected to wait for the verdict of his retrial and that would decide what next for him.