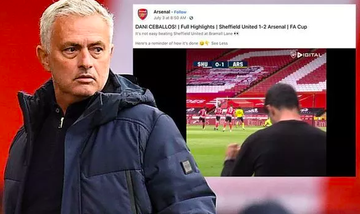 Tottenham are set to play against north London rivals Arsenal very soon, MySportDab reports.
However, Tottenham Coach Jose Mourinho has warned rivals Arsenal "we are waiting for you".
Jose Mourinho was annoyed at Arsenal's social media team who laughed at his team in post after their 3-1 loss against Sheffield United.
Immediately after the match, Arsenal uploaded on their Facebook page a message: "Here's it's done" – with highlights of Arenal's 2-1 win over Sheffield United at Bramall Lane in the FA Cup.
The loss against Sheffield United gave Tottenham very little hopes of Champions League qualification.
However, Jose Mourinho was not impressed with the post by Arsenal ahead of today's match against Everton at the Tottenham Hotspur Stadium.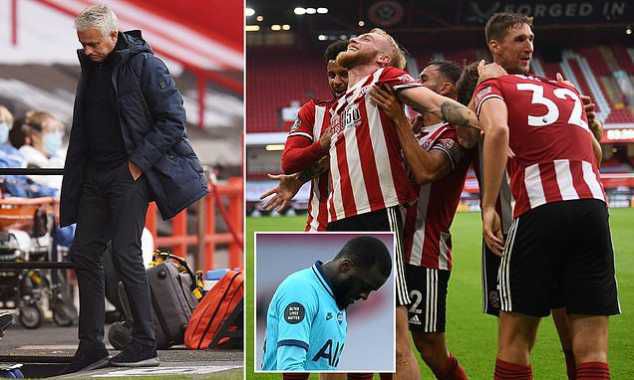 Th Portuguese hit back: "No problem, at home we are waiting for them.
"I believe if they were top of the Premier League or in the top four race and in a good moment they wouldn't enjoy have time to joke about the problems of others.
"You can also joke about the problems of the others when you are also in trouble.
"Arsenal don't have anything to celebrate, so they have use any opportunity to do this. We are both in a very similar in the table.
"I don't think it was Mikel Arteta that posted it, maybe it was some guy who's been working at home for three months."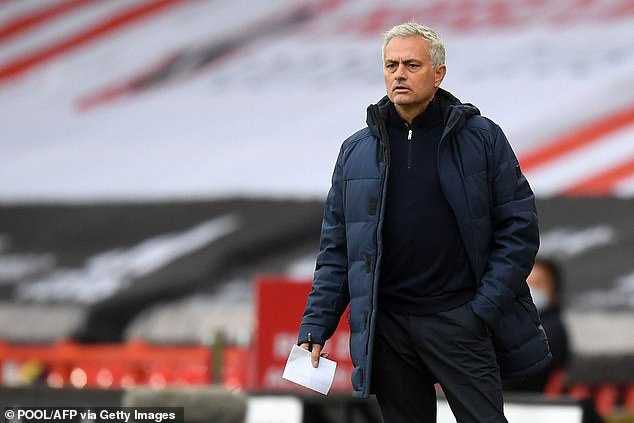 Tottenham have won only three matches away in the Premier League this season, all of them under Jose Mourinho since his arrival in November.