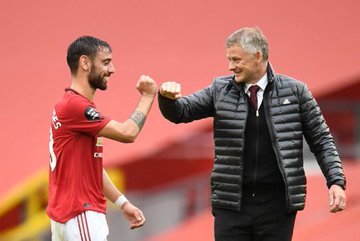 Manchester United Coach Ole Gunnar Solskjaer has revealed his delight at the club's Champions League qualification, MySportDab reports. 
United sealed their place in the Champions League with a last-match win at rivals Leicester City.
A Bruno Fernandes penalty and Jesse Lingard goal late on ensured Solskjaer's team finished third in the Premier League.
Chelsea ended the season in fourth place, while Leicester finished fifth despite spending most of the season in the top three.
Champions League football means Manchester United can now head into the transfer market with more money.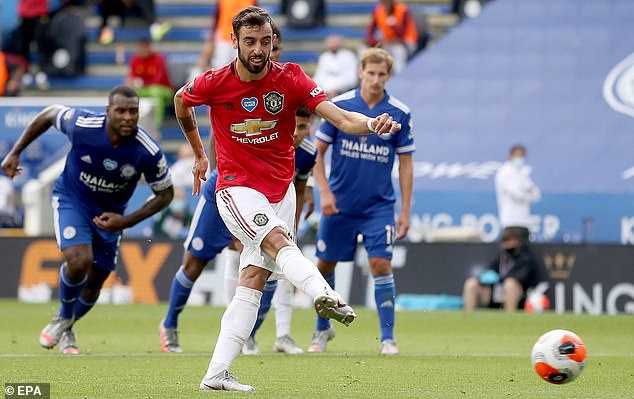 Liverpool earned £76million from the Champions League this season despite losing against Atletico Madrid at the last-16 round.
The Reds also earned £100m for winning it in 2018-19 season.
And that sort of cash could be crucial for United this summer as Solskjaer has his transfer targets already including Jadon Sancho among others.
Solskjaer told Sky Sports: 'We have faced so many things, yes we had ups and downs, but it came down to the last game and it is a great achievement by everyone.
'It was not the best. We want to improve on winning games like this, games a result is needed, and it has been like a mini-tournament since the football restart.
'We were a bit tired and everyone can see that. We are not exactly how we've been early on, but we had to do everything right and get many points and goals and we have done it.'
The United manager added about his current squad: "I think we are becoming more and more like a Man United team, the Man United style. You play without fear, you go for it.
"Today, we could have played defensive and worked on a draw but it's not out type of pay. It's not in our DNA.
"I think the boys delivered a great achievement. From where we were midstage into the season and to end up third is fantastic."