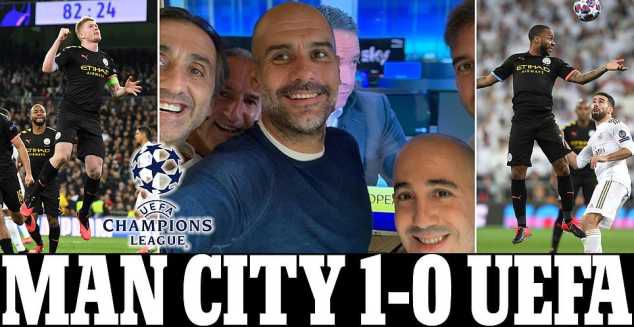 Minutes after Manchester City's successful appeal against their two-year European ban was confirmed, fans were left angry at the decision, MySportDab reports.
Rival fans have now gotten 'RIP FFP' trending on Twitter and claiming that UEFA's restrictions were already dead after City's ban was lifted.
Pep Guardiola and everyone at with City were given a huge sigh of relief on Monday as the verdict was confirmed, meaning they can play against Europe's elite clubs.
However, fans of rival clubs, such as Leicester City, Manchester United and Chelsea were left angered by the decision.

Also, former England footballer Gary Lineker asked how UEFA can survive this decision.
He wrote on Twitter: 'It's now hard to understand ho UEFA's FFP rules can be implemented. In fact, can UEFA survive?'
One United fan wrote: 'We are not suprised that Man City are not banned. UEFA are dodgy and we all knew that already.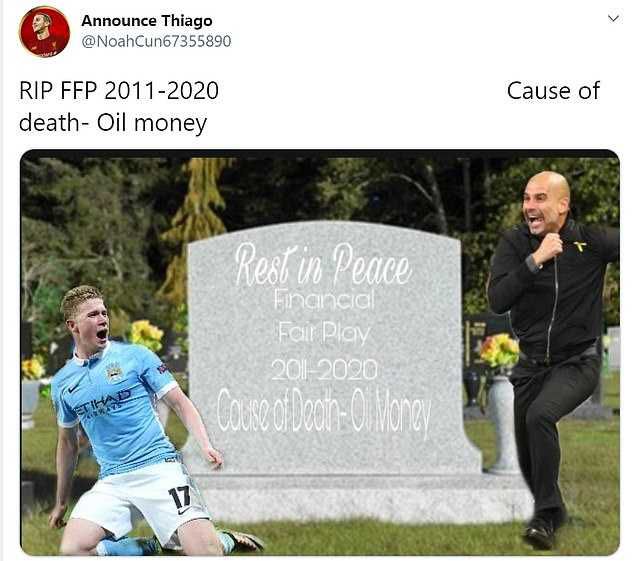 'That decision has completely ruined the integrity of the Financial Fair Play regulations. RIP FFP
A Liverpool fan wrote: 'FFP is gone. We've played by the rules for over ten years under FSG, and for what? Nothing. Maybe it should just be scrapped.'
Another fan joked: 'RIP FFP. Gone too soon @UEFA.'
Despite the massive criticism on Twitter, UEFA are adamant that the financial fair play regulations will remain.
A statement read: 'UEFA knows about the decision taken by the Court of Arbitration for Sport to deduct the sanction imposed on Manchester City Football Club by UEFA's independent Club Financial Control Body for breaches of the UEFA Club rules and Financial Fair Play regulations.'
However, Manchester City now have the freedom of nothing to fear and can keep key players like Kevin De Bruyne, Sterling and others.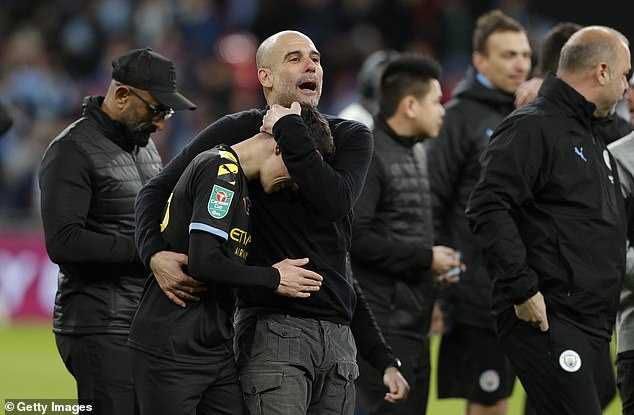 Also, the decision to remove City's ban has now caused for more panic on Leicester, Chelsea and United in the race for a top four finish.