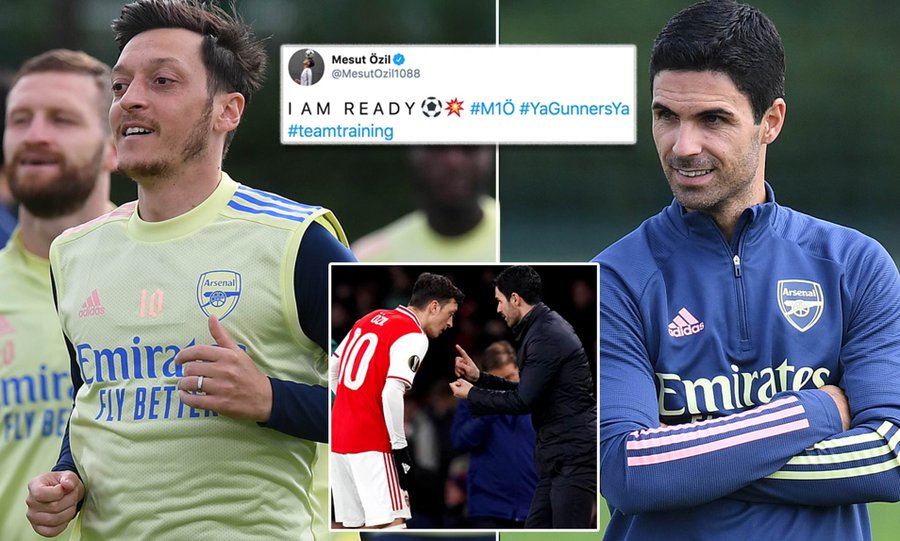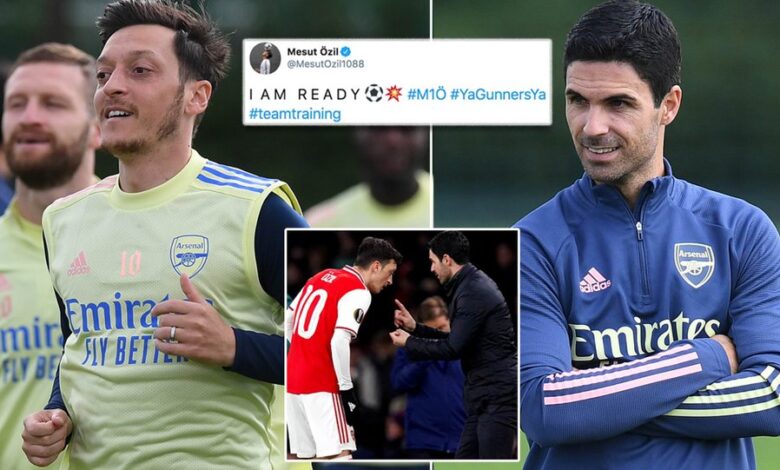 Arsenal midfielder Mesut Ozil has fired a message to Coach Mikel Arteta on social media ahead of tonight's match against Liverpool, MySportDab reports.
Ozil hasn't played first-team football since the Premier League restart, and was not expected to play tonight.
Ozil has fallen out of favour under Mikel Arteta, and clearly has no future at Arsenal.
The playmaker has been restricted to watch from the bench since the Premier League restart.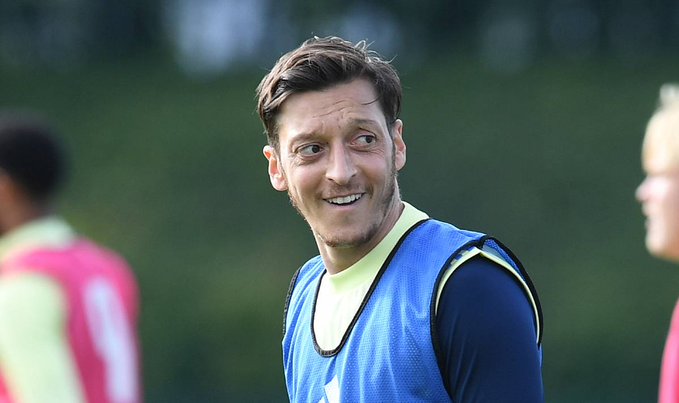 Ozil, who is Arsenal's top earner on £350,000-per-week, was first left out due to a back injury.
But he still hasn't played, despite being among the substitutes for multiple matches.
He was by fans in last month's 2-0 win away at Southampton, as he was seen with his feet up on the bench with an umbrella enjoying his time on the bench.
The 31-year-old's contract will expire in 2021, and he won't be offered a new contract.
However, Ozil haz sent a message to Arteta on Tuesday, as he used social media to show that he is available for the match at Anfield.
He wrote: "I A M R E A D Y #teamtraining #M1Ö #YaGunnersYa."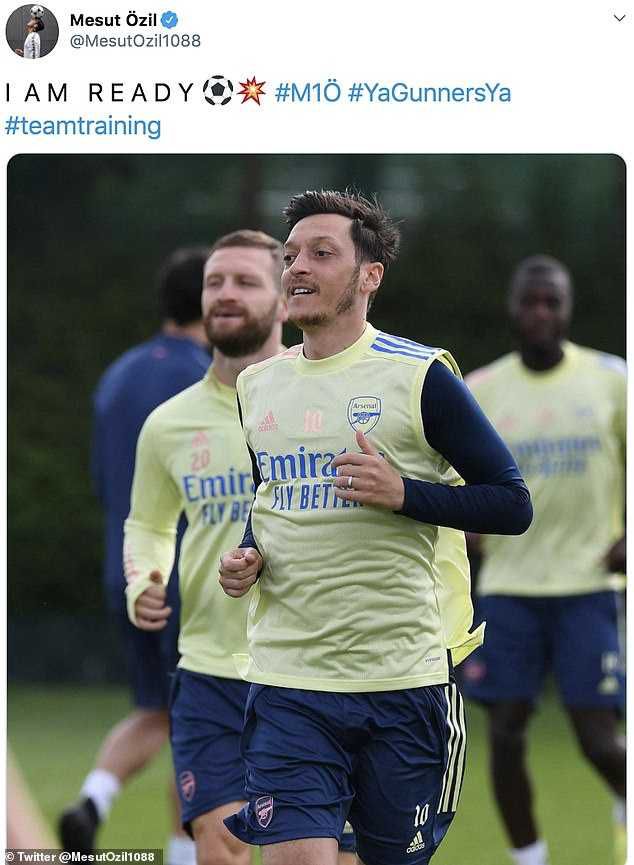 On Tuesday evening, Coach Mikel Arteta had talked about the German's chances of playing tonight.
Speaking at the press conference, Mikel Arteta appeared reluctant to talk about his selection policy.
When asked if Ozil would play, Arteta said: "I don't know.
"Right now, the situation is the same.
"We will see what changes."
Arsenal are yet to offer Ozil a new contract but he has already decided to leave at end of his contract.
He has told friends that he plans for a move to Turkey or America on a free transfer.