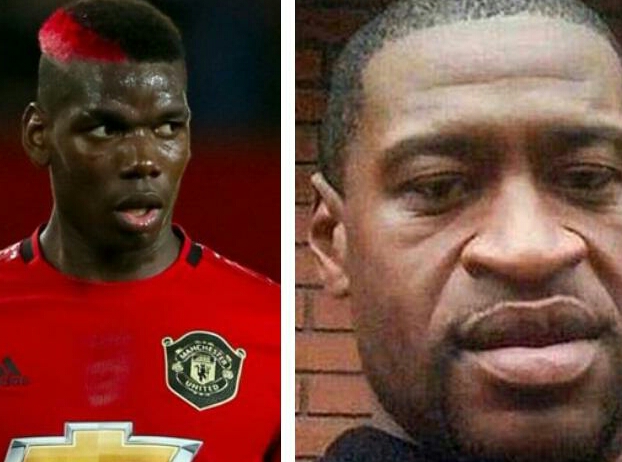 Manchester United midfielder Paul Pogba has reacted to George Floyd's death on social media as he showed his support for the Black Lives Matter trend, MySportDab reports.
Pogba is now the latest footballer to show his support and sadness.
Pogba shared a message on his Instagram account on Monday and wrote: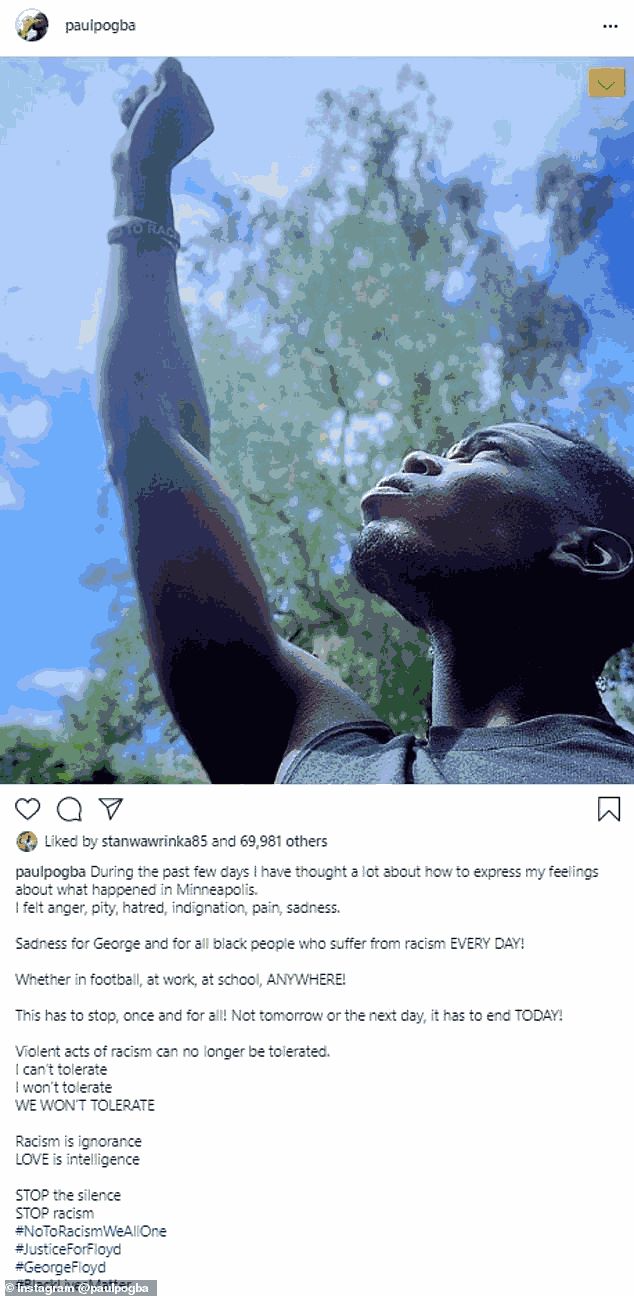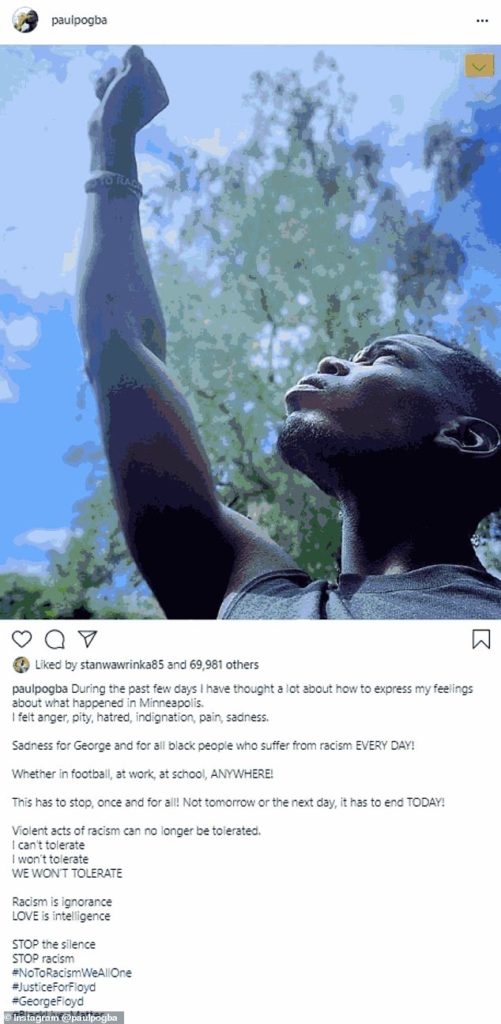 'During the last few days I have been thinking about how to express myself about what happened in Minneapolis.
'I feel anger, hatred, pain, sadness, pity, indignation. Sad for George and for all blacks that suffer from racism EVERY DAY!
'At Work, In football, at school, ANYWHERE! This has to come to an end, Not tomorrow or another day, it has to be TODAY!
'Acts of racism must no longer be tolerated. I can't even tolerate it any more.. WE SHALL NOT TOLERATE. LOVE is intelligence. STOP the violence. STOP racism.'
People across the world and in the United States have demanded for 'justice' over the death of George Floyd.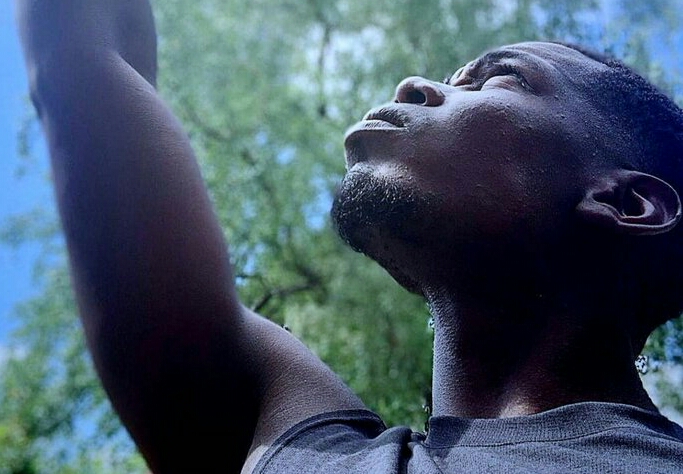 Floyd was pressed down on his neck for over eight minutes by a white police officer named Derek Chauvin, and later died on the scene in Minneapolis.
Thousands of Americans have taken to the streets to protest over the past few days and there have been violent clashes with the police in various regions.
In the German Bundesliga, Borussia Dortmund winger Jadon Sancho revealed a 'Justice for George Floyd' message after he scored his goal against Paderborn.
Other Bundesliga players like Weston McKennie and Marcus Thuram have also showed their support for Floyd after his death.