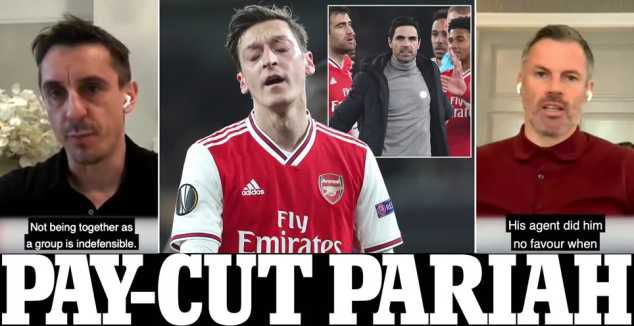 Arsenal Fan Piers Morgan have slammed Mesut Ozil after he refused to accept a 12.5 per cent wage cut for the next one year, MySportDab reports. 
The Gunners announced yesterday that an agreement was reached with the first-team players, head coach and other coaching staffs to assit the club during a crucial time.
The coronavirus crisis is most definitely likely to have a major impact on the finances Premier League clubs, with Arsenal trying to reduce costs on their £230million wage bill.
MySportDab understands if every player agreed to take the 12.5% cut, they would have saved £25m for the next one year.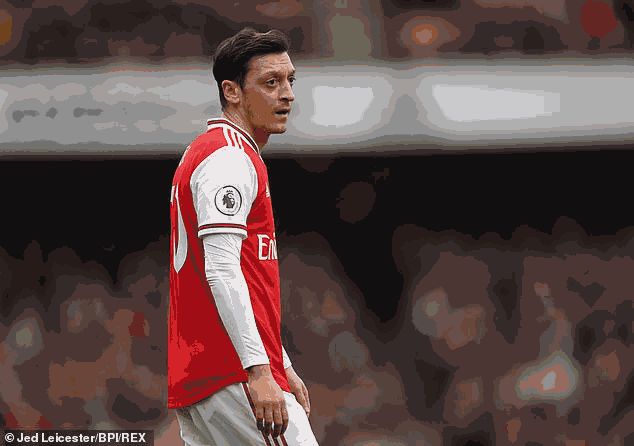 But According to The Daily Mirror, Arsenal's most paid player Mesut Ozil is one of three players refusing to agree with the pay cut despite earning £350,000-a-week.
The playmaker is open to accept a pay cut in the future but wants to see football's financial situation first before Makin a decision.
Arsenal's squad are the first Premier League club to agree a cut, which starts from April 2020 to March 2021 depending on the conditions.
However, TV Presenter and Arsenal Fan Piers Morgan this morning slammed Ozil for refusing the Paycut.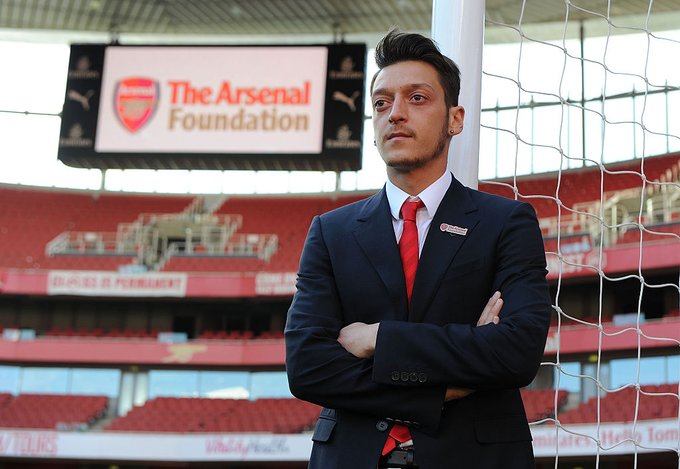 Last night, Morgan tweeted: "Disgraceful, but not surprising, Ozil's earning £350k-a-week for playing nothing since 2017."
'Shame on you Mesut Ozil.'

'This is why some players get a bad rap.'

Arsenal footballer Mesut Ozil, who earns £350,000 a week, has refused to join his teammates in taking a 12.5% pay cut. @piersmorgan | #GMB pic.twitter.com/P48IW04zWT

— Good Morning Britain (@GMB) April 21, 2020
Speaking about his future, Ozil's agent Dr Erkut Sogut said: 'Paycut is an option but not agreeing to a cut today when the clubs may earn the same profit as last year.
'We can only see the exact financial impact on the clubs in three to six months but we can't see it now.'