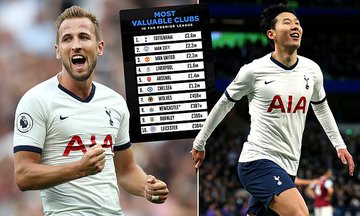 Tottenham are now the most valuable football club in the English Premier League, according to a new university study.
Despite poor performances this season after reaching last year's Champions League final, Tottenham have shocked everyone and are ahead of Manchester United, Manchester City and also Liverpool.
Premier League clubs have been assessed from different  angles and despite Spurs still yet to win a trophy in decades, the London club have value.
According to a new study by University of Liverpool Management football expert Kieran Maguire, Tottenham have gained advantages over their competitors thanks to their generally low wage budget.
The new study reveals the rise and falls of the Premier League clubs, when placed against a previous study conducted in 2018.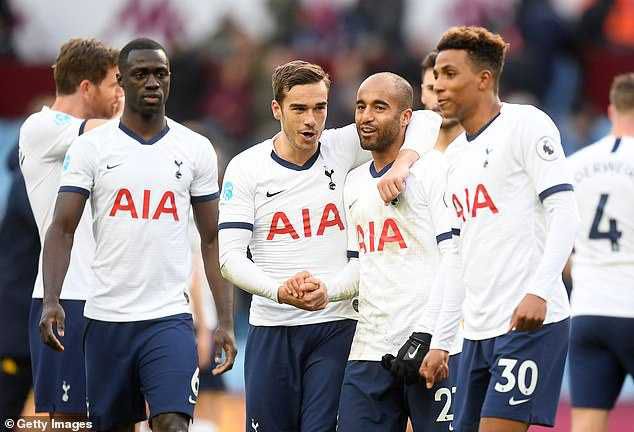 Tottenham, who are now the most valuable Premier League club with an overall value of £2.567million, rise from the third spot in 2018.
Pep Guardiola's Manchester City, who were top in 2018  with a value of £2.364m, dropped into second after a decrease in value to £2.86m.
This comes even though Manchester City secured the historic quadruple win during the 2018-19 season.
Liverpool have grown in overall value thanks to their recent success and more broadcast revenue and giving them a new value of £1.627m in the new study (fourth).
MySportDab understands Manchester United dropped from second spot in 2018 despite recent growth in finances are now valued at at £2.080m in third.
Top 10?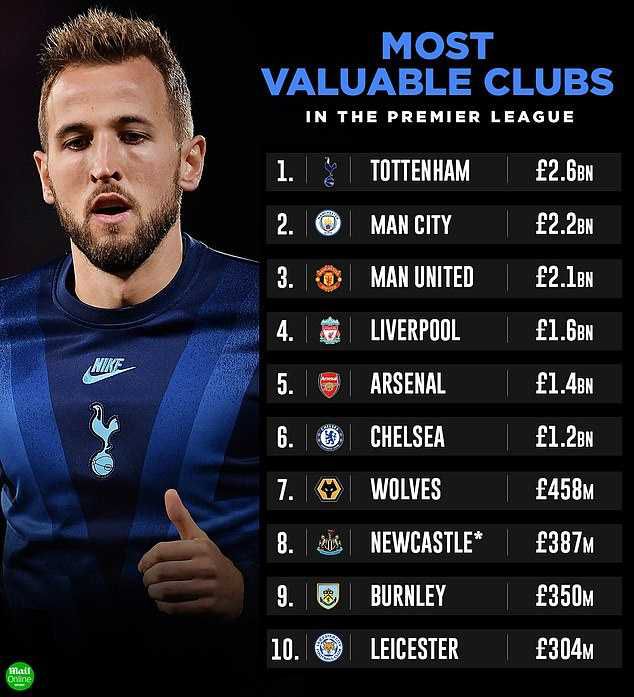 Football Finance Expert Maguire explains:
'Tottenham are top of the valuation table because in the 2018-19 season they received the Champions League final and a top four Premier League finish with a wage budget that was £100-150 million lower than other top six clubs.
'Due to this, they made more profits and this has showed in the new valuation number.'
These Wages and other factors led to a 21 per cent increase in income for Spurs in 2018-19 against a shocking 39 per cent player wage cost, the lowest in the Premier League.
'However, top four favourites Leicester City see 84 per cent of their income taken by player wages.
'Tottenham spent only a net £22m on players, while Watford spent less at £21m and Chelsea spent net £290m, Man City £87, Liverpool £223m and Man Utd £135m.'
More than half of Premier League clubs rely on broadcast income for more than 75 per cent of their revenue.