Inter Milan have now disciplined Striker Romelu Lukaku after he made 'misleading claims' that '23 out of 25 squad players' had Corona Virus symptoms in January, MySportDab reports. 
Lukaku made the revelation on Tuesday that '23 out of 25 players in the Inter squad were ill with a cough and a fever' just days into the New Year.
However, the players were never tested for Covid-19 and also defender Milan Skriniar almost fainted during a game and had to be substituted.
Speaking about his team-mates, Lukaku suggests that they were not feeling well after the New Year.
Also, the Belgian highlights a Serie A match against Cagliari which ended 1-1 on January 26 as a sign.
17 minutes into the match, Skriniar was substituted after the centre back almost fainted on the pitch.
'We had a break in December, we returned back and I swear that 23 out of 25 players were sick. I am not joking,' Lukaku said during his Instagram Live chat with Kat Kerkhofs, who is a Belgian TV presenter.
'We played a game against Cagliari and after 25 minutes, one of our players had to leave the pitch. He can't play on and almost fainted.
'We were all coughing and had a fever. When I tried to warm up, I felt very hot than usual.
'After the match there was a dinner with guests from Puma, but I thanked everyone then and went to bed. We never took any Covid-19 tests at that time, so we'll never know.'
Now, According to AS, Inter Milan have now spoken to Lukaku about the comments he made.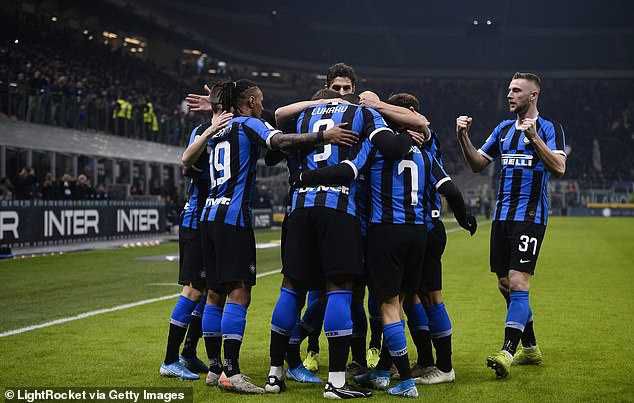 MySportDab understands Inter refused to address the issue publicly but said Lukaku's comments were absolutely 'misleading'.
But the Serie A club acknowledged that the striker's claims may have come from being at home all day due to the current lockdown.
Coronavirus continues to spread across the world and in Italy there have been over 183,000 confirmed cases, with 24,648 confirmed deaths.
The first official case of Covid-19 in Italy was reported on February 21.