Boxing
Tyson Fury Vs Deontay Wilder III: Third Bout Analysis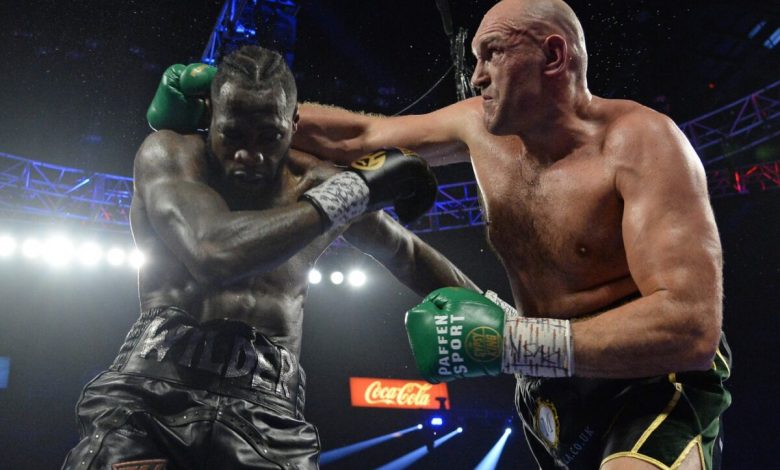 Cancellations and rescheduled bouts are fortunately delivering boxing enthusiasts with two of the most highly anticipated heavyweight fights within weeks of each other. 
Anthony Joshua vs. Oleksandr Usyk takes place on September 25th, and then the trilogy bout between Tyson Fury and Deontay Wilder will finally surface on October 9th. 
Now, MySportDab will take a deeper dive into the contractual trilogy bout for Deontay Wilder VS Tyson Fury III.
Tyson Fury is no doubt one of the greatest heavyweight boxers of this generation. Still, as critics and fans speculate and involve Anthony Joshua in the same conversation, the inevitable AJ vs. Fury fight has become impossible for boxing promoters to avoid.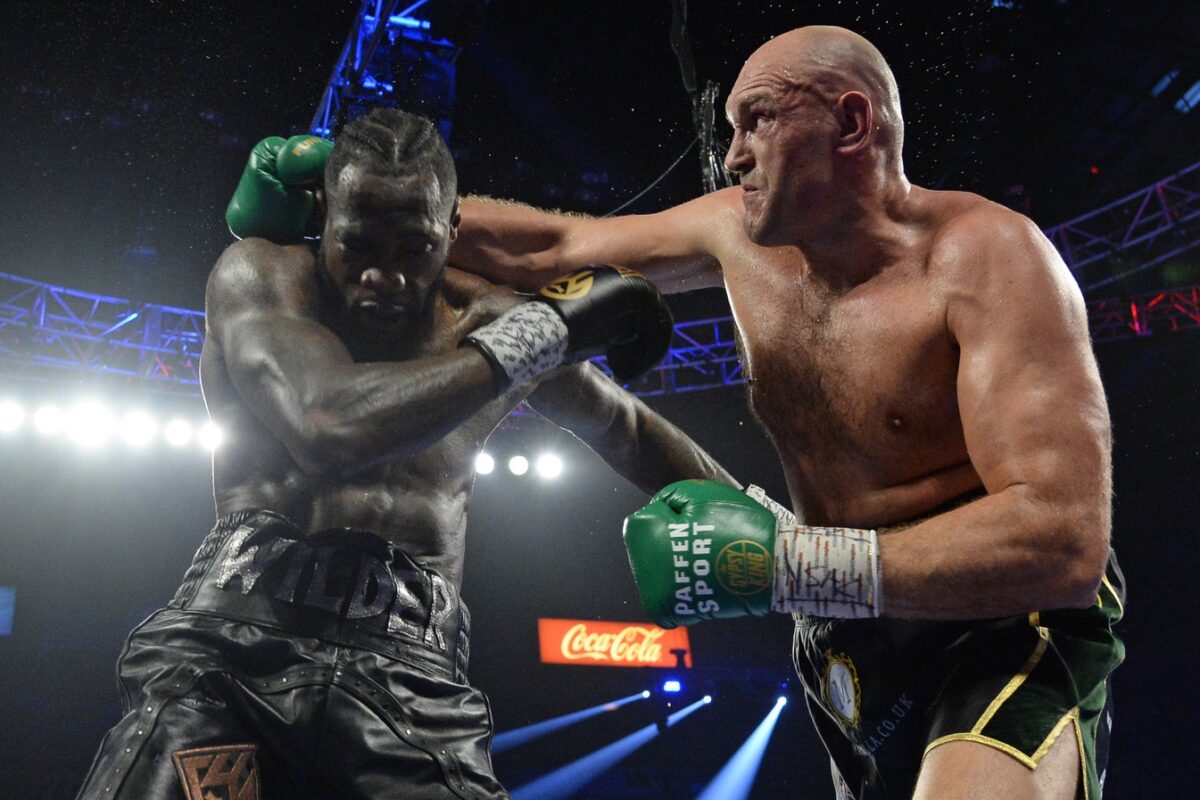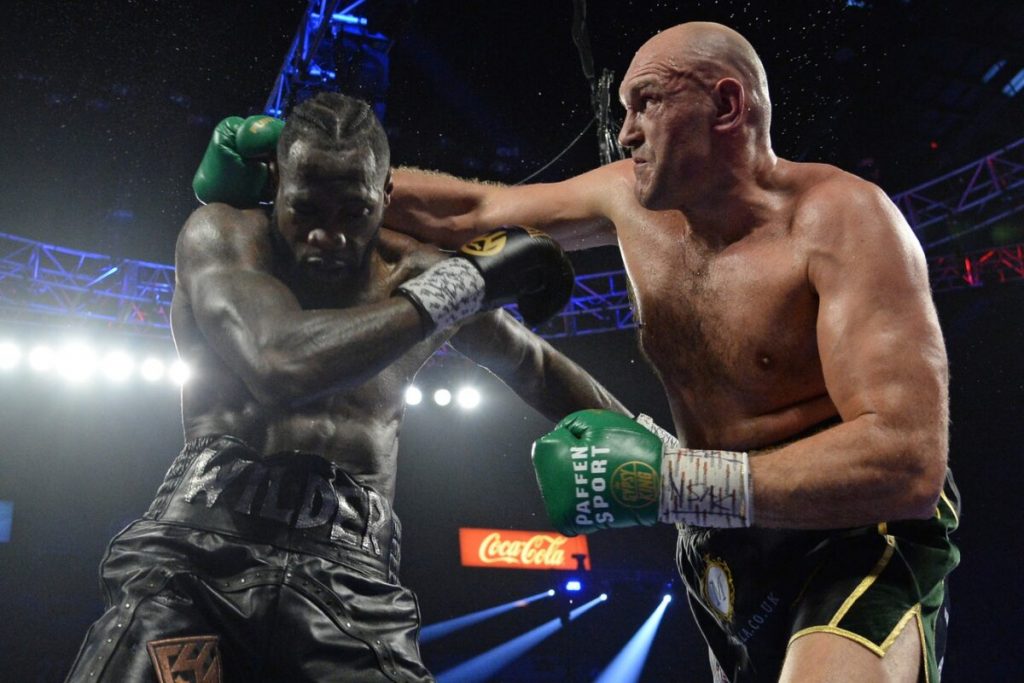 Of course, keeping the stock of the two most talented and famous heavyweight boxers high and teasing fans is a marketing genius. 
But after years of speculation, Fury and Joshua had agreed to unify their heavyweight championships, that was until Deontay Wilder came to ruin the celebrations.  
The third installment of Fury/Wilder boxing action accumulated after an arbitration case ruled Fury to defend his WBC championship against Wilder. 
Fury and Joshua had settled on a two-fight deal, but the Englishman refused to pay Wilder to step aside and allow the British fighters to deliver a history-making event. 
Fury vs. Wilder III should have taken place in July until Fury and members of his camp tested positive for Covid-19, forcing the bout to move to October. 
Interestingly, boxing promoter Eddie Hearn implied that other non-coronavirus issues were the valid reason for rescheduling the trilogy bout. 
However, the heavyweight contest will go ahead on October 9th.
Positive ticket sales or not, and Tyson Fury is leading the bookmaker odds at 1/3 that could be a reason for the lack of interest from an American audience. 
So, the best online bookies are now offering some of the best promotions, and you can undoubtedly find methods to raise your stake value. 
Still, with such a one-sided affair taking place in the second meeting between Fury and Wilder, it feels like nobody has confidence in the Bronze Bomber.
Fury is The Man to Beat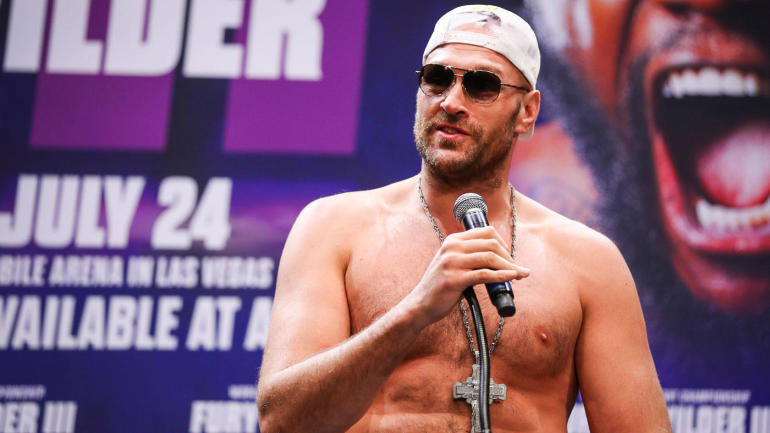 Deontay Wilder's knockdown over Tyson Fury during their first meeting is the sole reason why the contest was declared a draw, and if that you still do not believe that Fury is the more talented boxer, then you should watch the second fight. 
Fury would have no problem defeating Wilder again, but the rematch in February 2020 was enough to solidify Fury's advantage over the former champion in Wilder. 
There is no doubt that Wilder possesses the power to make his fight opponent scared.
Still, there's no comparison in technical boxing ability when you put him in front of The Gypsy King.
Fury VS Wilder II: Fury obliterated his older opponent, knocking Wilder down on countless occasions before the corner team had no choice but to throw in the towel during round seven.
The reality is unless Tyson Fury has neglected his fitness since February 2020, it's improbable the outcome of the trilogy fight will play out any differently. 
The punching statistics tell a tale that Wilder would rather forget. 
Despite Wilder coming close to a knockout, Fury dominated the first fight like the second – minus the knockdowns. The controversial draw was, in fact, not even close. 
Fury made no mistake in the rematch, where the Englishman won every punching percentage. 
The total punch counter saw Fury land 84, to Wilder's measly 34. 58 of the 84 were significant strikes, and Wilder could only land 18 shots in retaliation. 
Wilder's Excuses Are Embarrassing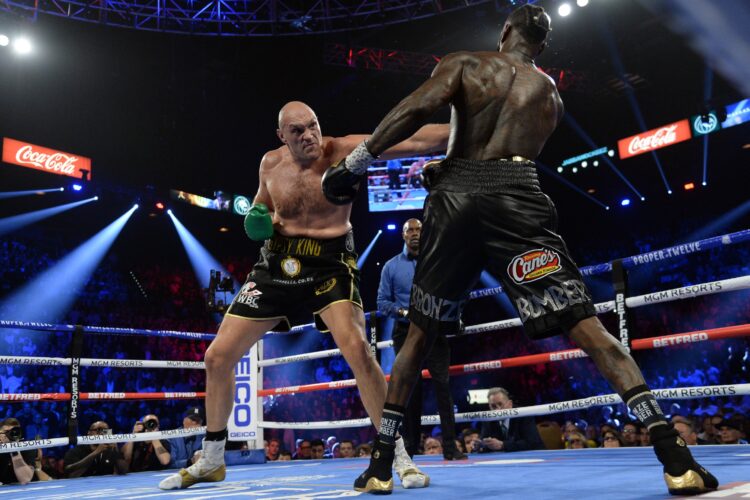 Boxing fans are tired of the excuses, and their knowledge of the boxing realm is second to none. Therefore, Wilder's countless reasons behind his loss weren't going to regain his lost fan base. 
Wilder has parted ways with his trainer Mark Breland, stating he's learned nothing under new man and former opponent Malik Scott.
Wilder hasn't given fans any more reason to like him now. Fury's team is aware that without his power right, the boxing offense of Wilder is ordinary. 
Wilder's corner won't be throwing in the towel, following the abuse that Mark Breland took from Wilder. 
I anticipate it will be the referee stepping in this time to prevent Fury from continuously beating on Wilder for a third and final time.