After a year-long delay, Euro 2020 is now premiering this June, technically making it Euro 2021.
That means that this June, 24 nations will face off against each other to become the victor.
If you've never watched a UEFA Euro 20xx game before, you may be curious as to what countries are facing against each other.
And streaming the games isn't as simple as it may seem either.
Games To Watch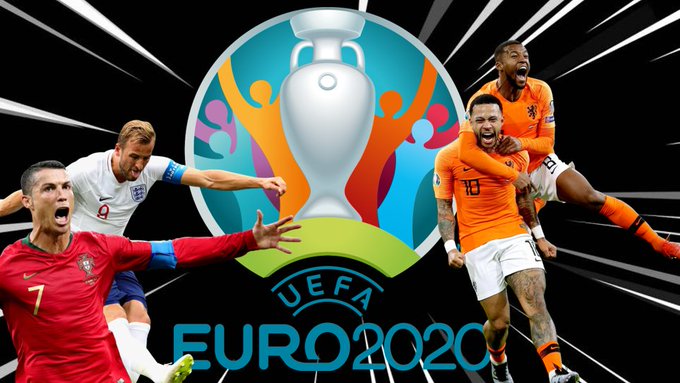 To keep it brief, there is no match that's not worth watching. The tournament will kick off with Group A, which involves Turkey, Italy, Wales, and Switzerland.
From there, Groups B-F will take the field at various points, including countries such as Croatia, England, Germany, Finland, Austria, and many more countries.
It will be exciting to watch all of these countries in action, though depending on the country, watching these games may be challenging.
Some countries have free channels that will show some, if not all, the games. Others will need to stream Euros online via YouTube or other media.
How Fans Can Watch the Games


1.Sling TV
Sling TV offers bundles that contain multiple sports channels, all that will be showcasing the Euro 2021 games.
With a Sling TV Orange subscription, viewers will be able to catch all of the tournament's games via ESPN, ESPN 2, and ABC.
Along with those three channels, Sling TV also offers membership to TNT, the NFL Network, beIN Sports, and other bonuses.
2.Free Channels (M6, RAI, and BBC One)
Earlier, it was mentioned that individuals in certain countries would be able to stream Euro 2021's games for free.
The games they can watch depends on where they are, but certain countries have free national channels that will broadcast their country's games during the tournament.
The list of free channels is as follows:
● TFI and M6 for France
● RAI for Italy
● Zattoo for Switzerland
● BBC One and ITV for the United Kingdom.
Take note that the games these channels broadcast vary, and they most likely will only broadcast games where the country is playing.
However, these channels are a good alternative to paid options.
3.Hulu
Similar to how Sling TV operates, Hulu does offer sports channel packages in the United States.
The subscription cost to access these live channels can be expensive, but it is worth it.
With a valid subscription, you will have access to ESPN, ABC, and ESPN 2, the same channels you could get on Sling TV.
4. YouTube TV
YouTube has, throughout the years, expanded into different industries, and YouTube has it tackling live TV.
Unlike Hulu and Sling TV, however, it doesn't force users into choosing different subscription plans, only one: $64.99 a month for ESPN, ABC, and 80+ other channels.
However, the channels available depend on the user's ZIP code.
Because YouTube TV offers both ESPN and ABC, users will be able to catch all of Euro 2021's games between the both of them.
5. TalkSport Radio
Some alternatives to experiencing the Euro 2021 games don't even involve actually watching the game.
Services like TalkSport Radio are providing audio broadcasts of the games in the United Kingdom.
While it may not be the same as watching the games, it is a good, free alternative and can be enjoyed anywhere.
COVID-19 forced Euro 2020 to take a year-long hiatus, but the sports tournament is back and better than ever! And with so much hype building around the match, it's obvious many are looking for a way to stream the games live.
With these options, no one will find themselves missing out on the games; from audio broadcasts to live TV subscriptions, there's no shortage of ways to experience the tournament.