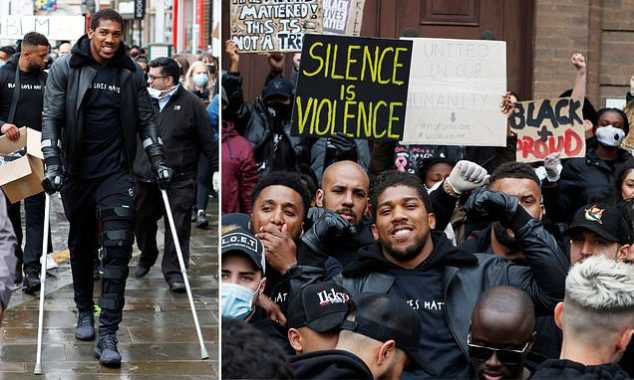 Famous boxer Anthony Joshua has spoken and shown his support for the Black Lives Matter trend by joining a protest in his hometown, MySportDab reports.
Joshua wore a black hoodie and Black Lives Matter was written on the front, as the WBA champion joined thousands in the protest on Saturday.
During the protest, Joshua, who walked with his crutches addressed the crowd over a microphone.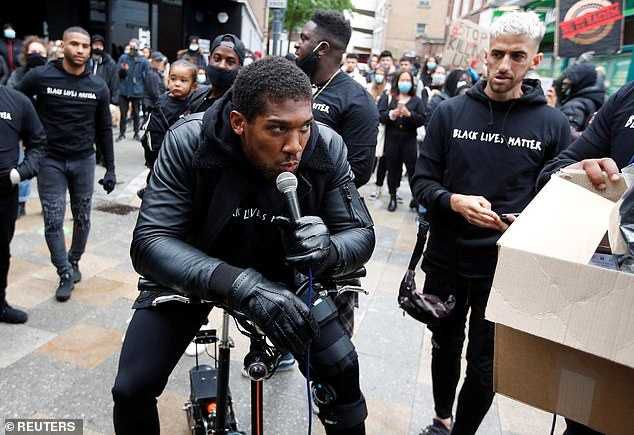 He said: 'We can no longer be proud from today, we can't remain silent on the unlawful killing, racism of another human being based on their skin colour.
'We need to let our voice be heard in peaceful protests just like today. So this is well done Watford.
'We must not use protests for selfish gains and result into riots and looting. We need to stay united in non-violent protests. Let them know where it hurts, stop spending your money in their shops and invest in black-owned initiatives.
'And that's to all communities, invest in your own businesses. We have to engage the youths and I completely agree with that.
MySportDab can confirm that Anthony Joshua is the latest sports star to support the BLM trend after the death of African American George Floyd, killed by a white police officer in Minneapolis.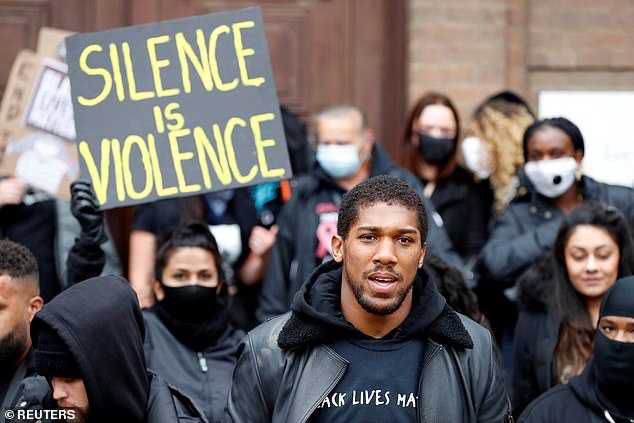 The Police officer Derek Chauvin has now been charged with murder after a video emerged of him kneeling on Floyd's neck for over eight minutes while on the ground.
His death has resulted into widespread violent protests across the United States and around the world.