Liverpool Coach Jurgen Klopp has revealed that it is "not important" if Liverpool win the Premier League title away from their home stadium Anfield, MySportDab reports. 
The Premier League will restart without fans behind closed doors next month in June and Liverpool can't wait to win the title.
It is possible that the Merseyside Derby against Everton could be the games in which Liverpool win their first ever league title in 30 years.
However, This depends on Arsenal beating Manchester City three days before, which would leave Klopp's team with only a win needed to be crowned Champions.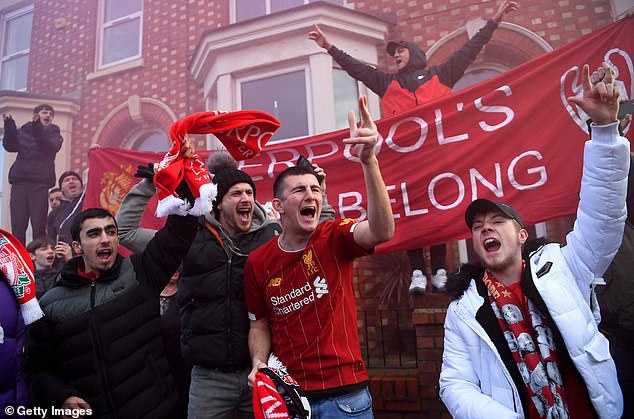 But the police have named a number of Fixtures that are 'high risk' and warned that fans could show up outside of stadiums.
There are concerns that Liverpool fans will gather outside the stadium at Goodison Park if they win the title there.
MySportDab understands that all Lverpool home games may be played away from Anfield until the title is won, to prevent fans from coming to the stadium.
However, Jurgen Klopp has insisted he does not care which stadium his team win the Premier League title.
"Things will change our celebrations as well but the stadium change, we haven't heard anything about that yet," he told beIN SPORTS.
"I heard that there are talks ongoing about it, I'm sure that the situation will be resolved.
"I heard some days ago that we have the best home supporters in the world, but now we need them to stay at home.
"We have waited a long time for this and it's not done yet. If the league was not stopped, or it would never have happened, the null and void stuff, then we all knew that we are already champions."
The coronavirus crisis has resulted into all of the remaining 92 games of the 2019-20 season which includes Liverpool's final nine matches, to be played without fans.